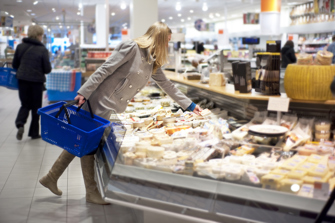 In 2012, the Leadership and Innovation in Retail award challenged supermarkets to present case studies demonstrating their most pioneering work to improve farm animal welfare over the previous 12 months.
The panel of expert judges were impressed with the high level of entrants, but voted unanimously in favour of Sainsbury's for its innovative Pig Concept Farm, which had been trialling new farming techniques to improve the welfare of pigs in its supply chain.
The farm had been trialling a higher welfare indoor free-farrowing system based on the PigSAFE design, which enables sows to build their nests using straw, give birth and nurse their piglets free from the farrowing crate, providing a safer environment for sows and piglets while they are suckling.
This was the first and largest commercial set-up of its kind, tackling one of the most pressing welfare issues in pig production. If the trial were successful, other farms could benefit and traditional systems could be replaced, potentially transforming the industry for the better and giving pigs across the country a better quality of life.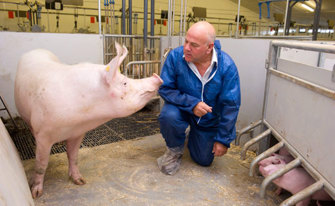 By investing in its Pig Concept Farm, Sainsbury's are taking pig welfare seriously and clearly demonstrating to the rest of the industry how to introduce welfare improvements in large-scale in pig farming systems.
David Main, Bristol University and panel judge, commented:"Research into indoor free-farrowing systems has been ongoing for many years, but this is a unique example of a retailer supporting the application of a modified research prototype into commercial production. In taking on this project, Sainsbury's is leading the industry by acknowledging welfare of farrowing sows in current indoor systems could be improved. This is a true example of leadership".
Judges were also impressed with the way Sainsbury's works in true partnership with their producers and processor, along with advice from leading scientists to ensure the success of the project.
Paul Cook, FAI said:"The project passes the real test of innovation: Sainsbury's has encountered barriers along the way, but persevered to overcome them".
Clare Smith, Agriculture Technologist at Sainsbury's said: "It's fantastic to win this prestigious award and be recognised for the hard work we've done in partnership with the Morgan family.  Since 2009, we have been working to create a farm that is a totally new, revolutionary way of working to trial new ideas that combine sustainability and improved animal welfare.
Our customers trust us to make the right choices on their behalf and we're proud to lead the way in animal welfare with a project like this. We have already made a difference with better animal welfare and we are the largest retailer or Freedom Food products in the UK."