Today (23 March) Compassion has launched a new report which highlights the damaging impacts Scottish salmon farming is having on fish welfare and the environment.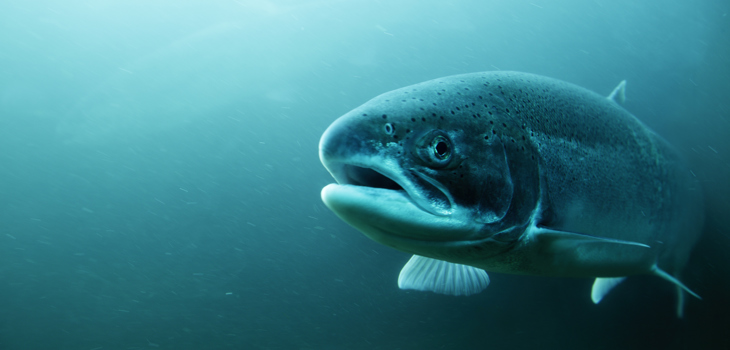 THE SCOTTISH SALMON INDUSTRY
Scotland is the third largest producer of farmed Atlantic salmon worldwide, after Norway and Chile. Every year, up to 56 million salmon are shipped to over 50 countries around the world. (Approximately 385 million fish were slaughtered in 2019). 
Salmon are sentient animals capable of feeling emotions, pain and suffering, yet in aquaculture, they are forced to live in conditions that fail to meet their basic welfare needs and millions are dying prematurely every year.
The Scottish government's support of plans to double the industry in size by 2030 is irresponsible given the inherent and endemic problems associated with farming salmon. At current production levels, sea lice infestations, disease and mortality rates are out of control and Compassion has launched an open letter to the Scottish government, urgently calling for a moratorium on the continued expansion of the industry.
INVESTIGATION FINDINGS
Compassion's report includes recent investigation findings highlighting major welfare concerns which are widespread and that urgently need to be addressed.
The investigation revealed severe sea lice infestations and disease; some fish had large chunks of flesh and skin missing and seaweed growing from open wounds. There was evidence of gill damage, fin damage, lesions, infection, mouth damage, and eye loss.
The investigators also reported dead fish being dumped into open bins, causing a biosecurity risk, poor water quality, and dead fish floating among the living in overcrowded, barren cages.
Consumers are increasingly questioning the welfare of the fish they eat, and the impact modern aquaculture and overfishing is having on the environment and marine life. Compassion's report delves into the detail and some of the key issues are highlighted below.
KEY CONCERNS WITH SALMON FARMING
CORPORATE ACTION
All food businesses that have farmed salmon in their supply chains should develop formal public facing fish welfare policies, and work with their suppliers and technology companies to develop and implement improved systems to negate the serious welfare and environmental issues raised in the report.
Companies can also help by lobbying producers, government, and industry bodies to improve standards and auditing processes to ensure that their fish welfare and sustainability polices are sufficiently regulated and continually improved. 
Industry should also consider the role of farmed salmon in a future food system, which requires measuring animal and environmental impacts and diversifying protein portfolios to create more resilient and sustainable supply chains.
Compassion's Food Business team has developed a range of resources to help companies develop their higher welfare policies for farmed Atlantic salmon. Find out more here