Consumers are increasingly interested in the provenance of their food, and particularly for meat, eggs and dairy products, how the animals were raised. More recently, concerns around climate change and how our food system is impacting the environment have given rise to companies promoting more plant-based, sustainably sourced products, alongside their higher welfare choices.
Communication is key
Consumers are willing to pay more for higher welfare sustainable products if they can be confident that they are responsibly sourced, so marketing and communication is key. Clearer labelling can lead to an uptake in sales, which is a clear opportunity for food businesses.
Leading companies are capitalising on the growing movement towards humane, sustainable food production and are taking consumers on their journey with them, through a range of marketing and communications activities.
Watch this video to find out more – and get inspired…
The power of marketing
Compassion recognises food companies for their higher welfare and sustainable food commitments through its Awards programme. Find out more or apply for an award here. 
Winning an award enables you to: 
Demonstrate your leadership as an ethical organisation
Show that your policies are aligned with your brand values
Manage risk by having greater transparency and traceability in your supply chain
Increase consumer confidence in your brand and meet the growing demand for higher welfare products
Our winners promote their awards and higher welfare products through a number of marketing channels including advertising, in-store promotions and social media.
Marketing Awards
In 2021, French, higher welfare poultry producers, Les Fermiers de Loué, received Compassion's Best Marketing Award for their humorous and eye-catching street poster campaign, promoting their higher welfare chicken. Find out more and watch the video here.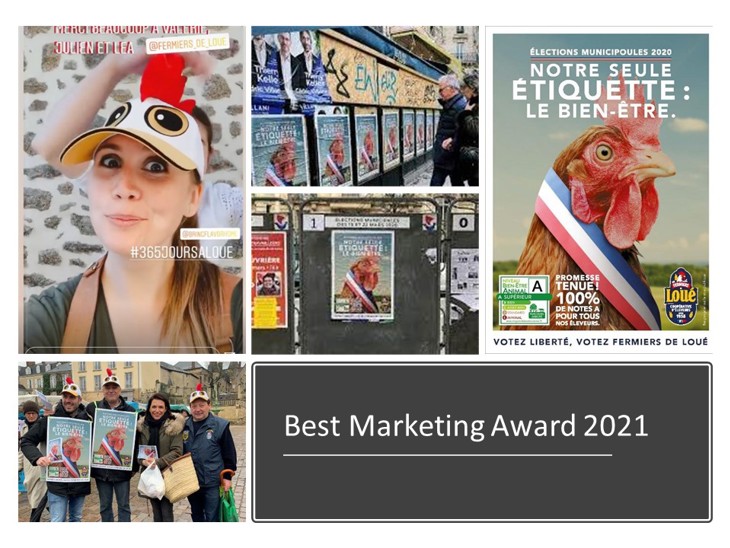 In 2019, Waitrose & Partners received our Best Retailer Marketing Award for their consistent and high level consumer-facing communications on farm animal welfare. Watch the video here.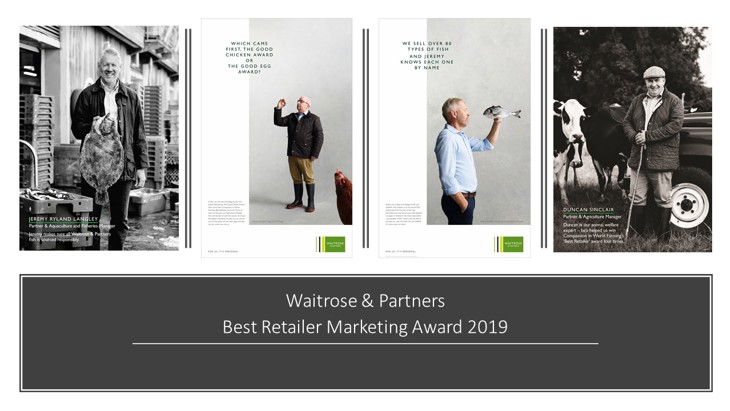 Our 2018 Best Marketing Award was awarded to Dutch manufacturer Kipster for developing a system which addresses welfare as well as environmental concerns.  Watch the video here.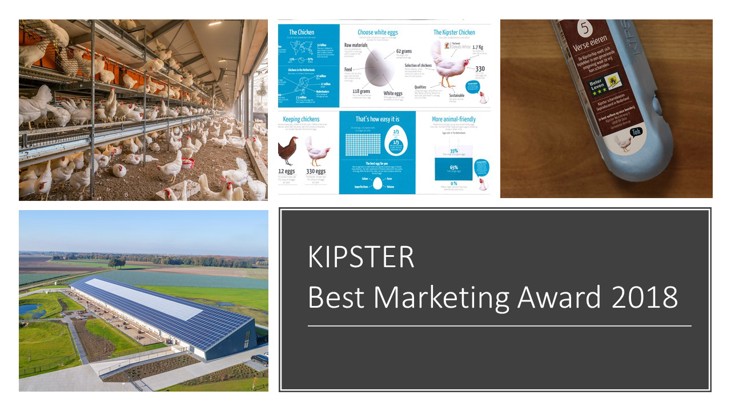 Find out more about our Retailer Marketing Award winners here and marketing awards that have been presented to other brands here.
If you are looking for ideas on how to promote your higher welfare credentials, please contact jo.cooper@ciwf.org