Gabrielle Reisner, Food Business Manager, USA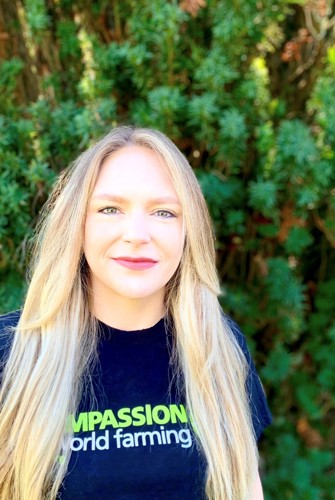 As Food Business Manager, Gabrielle Reisner leads projects with food business companies to deliver improved farmed animal policies. She combines her knowledge of animal welfare and public policy with years of experience in the food industry to assist companies in mapping out and meeting welfare and sustainability goals.
With roots in Memphis, home of the annual World Championship Barbecue Contest, she understands that food represents culture, history, religion, and so much more and that we can honor these experiences by improving our current factory farming practices and food systems.
Gabrielle holds a Master of Science in Animals and Public Policy from the Cummings School of Veterinary Medicine at Tufts University and a Bachelor of Science in Education from the University of Memphis. Outside of Compassion in World Farming, she is committed to local community organizations and enjoys keeping her neighborhood's free fridge stocked.
Email: gabrielle.reisner@ciwf.org