Tessa Hale, Head of Food Business, USA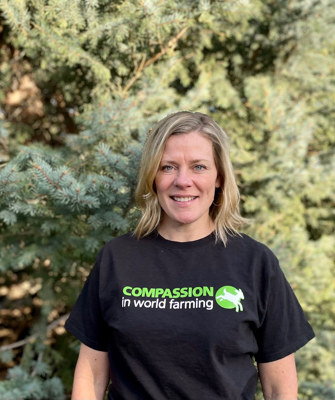 Tessa Hale is the US Head of Food Business for Compassion, overseeing the strategy and operations of the Food Business team's work to improve the welfare of farmed animals and catalyze a shift to a more sustainable food system.
She is especially interested in the intersections between animal welfare, sustainability, health equity, and social justice, and believes change is possible through a collaborative approach.
Prior to joining Compassion, Tessa led national workforce development programs, spearheaded innovative policy campaigns increasing access to healthy foods, and developed sustainable and equitable farm-to-institution food systems.
Tessa holds a Master of Science in Nutrition Education from American University and a Bachelor of Arts from the University of Colorado. Outside of work, Tessa enjoys hiking in the Colorado mountains with her rescue pup and cooking with her daughters.
E-mail: tessa.hale@ciwf.org