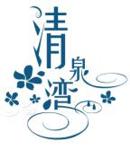 Beijing Qingquanwan Pig Production Co. Ltd.
Manufacturers
1

Awards
Good Pig Production Award
Year: 2014
Region: China
Category: 4 Star
4 Star Good Pig Production Award for meeting the following criteria:
Basic requirements (including group housing of sows throughout pregnancy)
No tail docking – Current policy
No teeth clipping – Current policy
Provision of appropriate bedding and manipulable material throughout life – Commitment
Beijing Qingquanwan Pig Production Co. Ltd. rears its fattening pigs in an enriched environment with a deep bedded system for comfort and warmth and to allow them to forage. They are provided with a concrete lying area to cool down and have outdoor access to a large open paddock. The company does not practise tail docking or tooth clipping. Their pregnant sows are housed in a spacious pen, after the initial observation period, with outdoor access and daily feed of fibrous material such as grass, alfalfa and/or fruits and vegetables. A few of their pregnant sows are kept in an ecological system, after observation period, which gives them access to open fields.
Organisation search