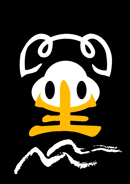 Yanbian Northeast Local Free-range Pig Development Co. Ltd
Manufacturers
1

Awards
Good Pig Production Award
Year:
2015
Region:
China
Category:
5 Star
Status: Current Policy
5 star Good Pig Production Award for meeting the following criteria:
Basic requirements
No sow stalls or farrowing crates - Current policy
No tail docking - Current policy
No teeth clipping - Current policy
Provision of appropriate bedding and manipulable material throughout life - Commitment
Yanbian Northeast Local Free-range Pig Development Co. Ltd, previously known as Wangqing County Dongbeimin Pig Farm Cooperative, has been awarded a 5 Star award. This cooperative enterprise keeps their sows and finishing pigs free range in the forest, bringing the sows indoors to farrow. They are committed to providing their indoor sows and weaners with bedding and manipulable material to meet the 5 Star criteria.
Organisation search