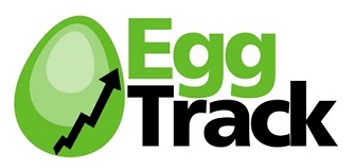 Compassion's Global EggTrack report shows the progress companies are making towards meeting their commitments to purchase 100% cage-free eggs by 2025 (2026 for some businesses in the US).
It aims to celebrate those public commitments and create transparency by encouraging companies report year-on-year progress towards meeting their commitments, while enabling business-to-business conversations that will deliver a stable and successful transition to a cage-free future.
About EggTrack
2020 Global EggTrack
The 2020 EggTrack report is the first to expand beyond the US and Europe to include global company commitments. Of the 210 companies tracked this year, 80 operate globally, 57 operate only in North America or the United States, and 73 operate only in Europe.
The 2020 report reveals that the increase in demand for cage-free eggs is growing globally and is no longer limited to European and North American markets. Yet at the same time, a significant number of multinational companies have made cage-free commitments in some regions but are yet to extend those commitments across their entire global supply chains.