Amélie Legrand, Global Head of Research, Food Business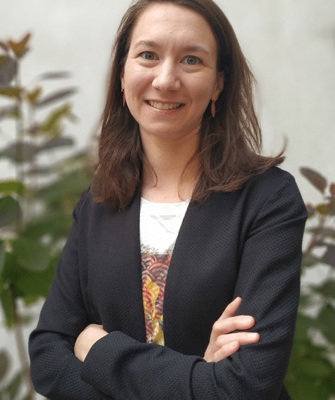 Amélie graduated from the French Agronomy School of Dijon, with a specialisation in animal sciences. She also holds an MSc in Applied Animal Behaviour and Animal Welfare from the University of Edinburgh. During her training, she specialised in the welfare of dairy cattle and carried out work on preferences and usage of pasture by dairy cows at the University of British Columbia, Canada and on water cooling to reduce heat stress in dairy cattle at the University of Davis, California.
She joined Compassion in 2008 as Research Officer and was appointed as Food Business Manager for France in 2009. Since then, she has been working with a wide range of French food companies to help them address farm animal welfare as a business issue, by offering them technical expertise, market insights and networking opportunities.
Amélie is now Head of Research for the Food Business Team, coordinating our global technical team and the development of our science-based resources and tools, in support of our engagement work with the food industry.
E-mail: Amelie.Legrand@ciwf.org