María Moreno García-Doncel, Food Business Manager, Spain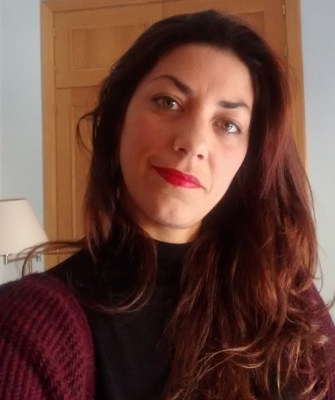 María holds a degree in Chemistry from the University of Cádiz. During her university studies she spent time in Norway and at the University of Plymouth, to focus on the food sector.
For more than 7 years, her professional experience as a project manager in research centres in the agri-food sector has allowed her to acquire the skills to coordinate very diverse teams, working with different entities in national and European consortia, strengthening relationships, and conducting agreements and negotiations. It also allowed her to get to know the sector in depth, especially the meat sector, and to work closely with various companies of the food chain.
Maria has worked in the Animal Welfare Department of a research center in Catalonia, coordinating a European project, while learning and training with the team in farms and slaughterhouses.
In 2015 she finished her Masters in Zootechnics and Organic and Integrated Livestock Farming, at the University of Cordoba. Her final project focused on the welfare and social behaviour of Iberian piglets.
For the last 7 years she has worked at FAADA, an animal protection NGO in Spain, coordinating and promoting the farmed animal area.
María strongly believes that factory farming is one of the biggest problems the society has to face today, and is convinced that working in collaboration with food businesses is the most efficient and effective way to promote change.
Email: maria.moreno@ciwf.org