Ryan Robinson, Corporate Compliance Manager, USA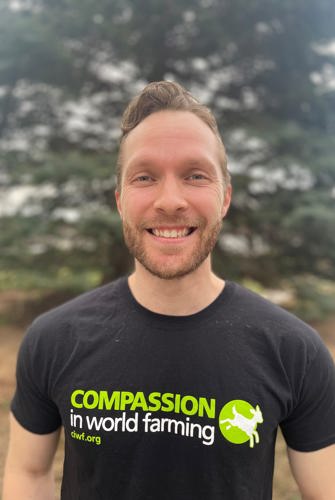 Ryan Robinson is the Corporate Compliance Manager at Compassion in World Farming USA, engaging with major food industries in upholding their welfare policies and commitments. He is especially interested in working to improve the environmental impact of food systems.
Ryan has been passionate about animal welfare and advocacy since graduating with Bachelors in Biological Sciences from Clemson University and has worked with various nonprofit organizations and rescues since.
In his free time, Ryan enjoys volunteering with local and state animal welfare efforts, spending time by the beach, and playing with his rescue pup, Maya.
Email: ryan.robinson@ciwf.org