Eligibility and criteria
You will need to be a well-known or notable food company that can satisfy the welfare criteria below, either as a current policy or on a five year commitment basis:
Lower maximum stocking density: equal to or less than 30kg/m2
Slower-growing birds: genetic potential growth rate equal to or less than 50g per day averaged over the growth cycle
Enrichment provision: natural light, straw bales, perches, and pecking objects
You can apply for a Good Chicken Award in three different food categories:
Fresh chicken
Frozen chicken
Further processed or ingredient
If you are a retailer, we will assume you are entering on the basis of your own-label chicken meat in the above categories, EXCLUDING any branded chicken lines you sell.
Companies can apply via their engagement with the Food Business team and on completion of an application form signed at Director level.
Where an application is made on a commitment basis, Compassion will remain in contact with award winners over the commitment period, to assess progress made and provide continued support. 
Click here for information sheets that support the Good Chicken Award criteria.
When you apply for a Good Chicken Award, we need to know the following information:
Which higher welfare chicken production system/s do you currently use or are committing to use?

Organic
Free-range
RSPCA Assured
Other higher welfare indoor system (please specify details)

What quantity of chicken is covered by your current or future policy?
This information allows us to calculate how many chickens will benefit every year from your 'Good Chicken Award' policy or commitment. Obviously, if you are able to tell us the number of chickens benefiting per annum from your commitment, that will be much appreciated.
How do you audit your chicken supply or how do you plan to audit it?
E.g. Contract with your supplier, RSPCA Assured, Label Rouge, other…
Please add any additional information that you would like to share with us, especially the reasons why you want to apply for an award.
E.g. Why have you chosen to change your current chicken supply policy? Has this change been motivated by your customers?
If you would like to find out more, please contact the Food Business team today.
---
Share this page
Related Content
Who we work with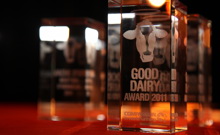 Apply for an award
Award Winner Search