Published 23/05/2014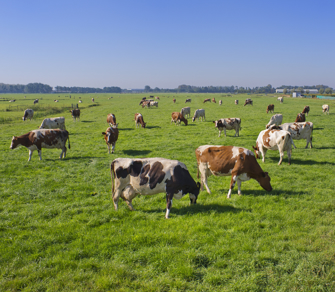 In 2008, the Farm Animal Welfare Forum (FAWF) published a long term strategy for improving farm animal welfare in the UK. It identified laying hens, meat chickens, pigs and dairy cows as the top four priority species based on the number of animals in each group and the severity of their welfare problems.
The latest report 'Progressing Farming Tomorrow – Improving farm animal welfare in the UK' outlines the progress that has been made to date and FAWF's objectives for the next five years – and the priorities for each species – to mobilize all parts of the food industry to ensure higher animal welfare in the food chain.
The Forum will continue to work with policy makers, food companies, public procurers and consumers to achieve a thriving food and farming system which results in all farmed animals being reared to higher levels of welfare, in an economically viable and environmentally friendly way.
The Farm Animal Welfare Forum was formed in 2005 to tackle pressing farm animal welfare concerns and to propose a programme of reforms for better food and farming across the food industry.
The organisations involved include:
Compassion in World Farming
Food Animal Initiative (FAI)
The Co-operative Food
World Society for the Protection of Animals
RSPCA
Soil Association
University of Bristol's Animal Behaviour and Welfare Group