When motivated, leading companies can make fast and decisive improvements that can benefit millions of animals, each and every year.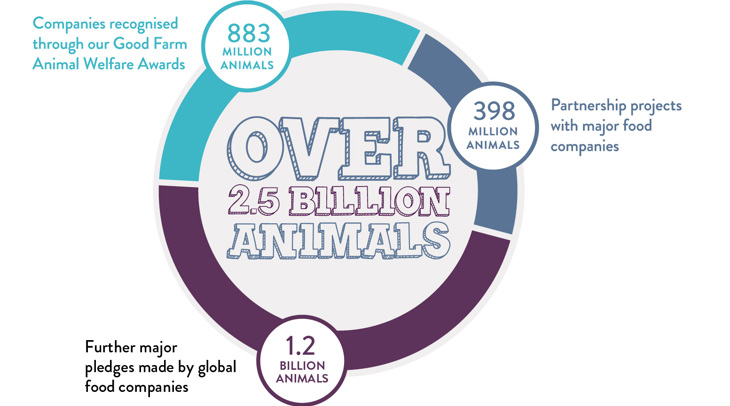 We work with leading food companies to encourage them to commit to higher welfare production, practices, and sourcing policies throughout their supply.
OVER 2.5 BILLION!
Animals set to benefit each year from these commitments​
Awards that change millions of lives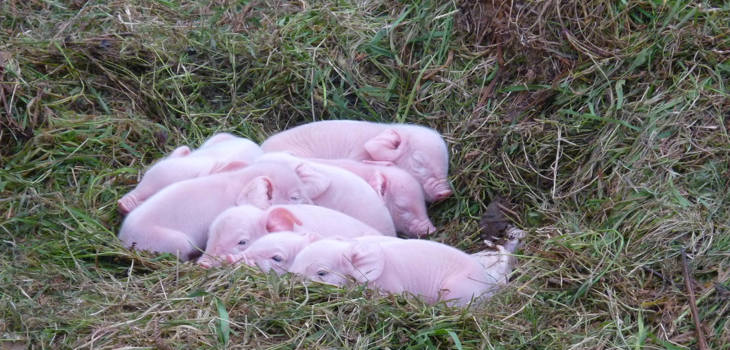 Our Good Farm Animal Welfare Awards recognise companies committing to higher welfare production and sourcing within a 5-year timeframe by species and product category.
Increasingly, we recognise businesses that are producing or sourcing from higher welfare systems and in ways that protect, improve and restore wildlife and the environment through our Sustainable Food and Farming Awards – and companies that are coupling higher animal welfare with a rebalancing of their protein offer through our Planet Friendly Award.
The Awards are celebrated annually at our prestigious awards ceremony and help drive continuous improvements within companies, stimulate market shift through competition, and lift consumer awareness through the marketing of their awards.
Impact by species
We have aligned our Good Egg Award criteria with the cage-free movement for laying hens, requiring a commitment to adopt a cage-free sourcing policy (for all shell eggs, egg products and egg ingredients) within 5 years, which prohibits the use of combination and limited access systems.
The criteria for the Good Chicken Award is aligned to the requirements of the European Chicken Commitment (ECC), and with the Better Chicken Commitment in the US. Companies must demonstrate significant progress (at least 50%) in their transition toward the ECC and report publicly on their transition timelines and progress.