Published 07/07/2014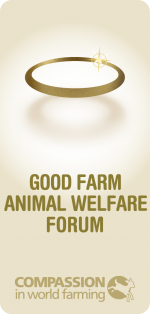 Compassion's Food Business team recently hosted its first Good Farm Animal Welfare Forum in London.
The Forum brought together food producers, supermarkets, caterers, investment advisors and other representatives from the food industry to address the challenges and opportunities posed by farm animal welfare.
The event included presentations from commercial organisations that have already recognised animal welfare as an integral part of their corporate responsibility programmes and were willing to share their experiences with other food chain operators.
Guest speakers included:
Abbie Gregory speaking on behalf of The Subway chain
Jacob Sumner from the 'Chipotle' Mexican Grill
Christophe Jauffret from Mondelez UK&I
Nicky Amos from the Business Benchmark on Farm Animal Welfare
Helena Vines Fiestas from BNP Paribas Investment Partners
Sue Lockhart from Sainsbury's
There was also the opportunity to participate at one of two breakout sessions; one focussed on 'Developing Your Company Approach to Animal Welfare' and another on 'Welfare Assessment.' These sessions were all about sharing ideas and working out ways of incorporating higher welfare into the supply chain.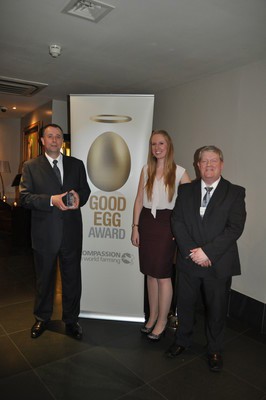 Dr Tracey Jones, Director of Food Business commented "We want to raise the baseline standards for animal welfare throughout the supply chains of retailers, food service companies and manufacturers. This means fully integrating higher welfare standards into the ethos of the business at the highest level and into corporate and public facing policy documents. It means the standards and the commitments to them stands the test of time – through good times and bad, and lends itself to a journey of continuous improvement. That journey can be one of positive change brand by brand, species by species, topic by topic or geography by geography – eventually becoming part of a company's global standards."
As part of the Forum we were also delighted to recognise Greggs and Aunt Bessie's with a Good Egg Award.