Published 27/08/2014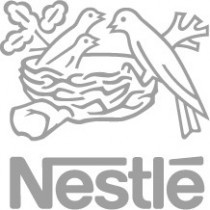 Compassion in World Farming is delighted by the formal announcement by Nestlé to improve the welfare of farm animals across its global supply chain. This pledge places Nestlé on a journey of continuous improvement, starting by tracing and understanding its supply, ensuring that baseline standards meet OIE (The World Organisation for Animal Health) guidelines in areas where no other legislation exists, and longer term plans to tackle some of the worst elements of confinement (such as barren battery cages, sow stalls, and veal crates) and mutilations (such as dehorning, tail docking and castration). Nestlé's overall approach 'Remove the worst, Promote the best, Improve the rest' gives a good summary of intent.
Nestlé recognises consumers care about the welfare of farm animals and has therefore included animal health and welfare elements in its Responsible Sourcing Guideline which all suppliers must adhere to as part of the Nestlé Supplier Code. Over time, the hundreds of thousands of farms that supply Nestlé with its dairy, meat, poultry and eggs across the globe will have to comply with tighter animal welfare standards.
Nestlé has signed an international partnership agreement with World Animal Protection to help them tighten and improve their welfare guidelines and has commissioned an independent auditor, SGS, to carry out checks to ensure these new standards of animal welfare are met on its supplying farms. The real benefits to the lives of the animals on these farms will be dependent on the level to which the baseline standards are ultimately raised.
Currently, OIE guidelines lay out a set of general principles for the welfare of farm animals during transport and slaughter, as well as for beef cattle and broiler chickens on-farm. In the absence of specific standards to address welfare needs (such as maximum transport times, stocking density etc), Compassion encourages Nestlé to stipulate requirements in its own company standards.
Compassion has been working with global food companies to improve the welfare of farm animals in the supply chain since 2007 and to date has recognised over 600 companies for their higher welfare policies as part of our Good Farm Animal Welfare Awards programme.
The annual Business Benmark on Farm Animal Welfare which is sponsored by both Compassion and World Animal Protection has seen farm animal welfare rise up the Corporate Social Responsibility agenda. Nestlé currently sits in Tier 3 of the Company Ranking, indicating that farm animal welfare is an 'established' part of its business. The positive change in the overall Benchmark results since its launch in 2012 (with 19 companies improving by at least one tier), reflects the growing expectation on companies to commit to improved animal welfare standards, and monitor and report on performance against these standards.
Click here to find out more about the Nestle Commitment on Farm Animal Welfare