Published 22/12/2015
Compassion in World Farming presented its 2015 Good Pig Production Awards to 14 winners in Beijing on 21 November.
The awards ceremony was held as a part of the International Cooperation Committee of Animal Welfare's (ICCAW) '2015 China Animal Welfare and Food Safety Conference'.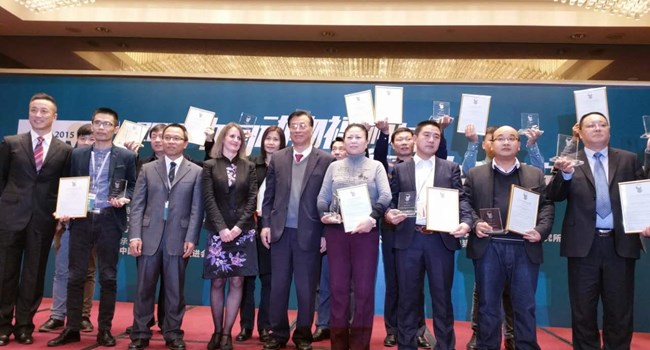 The event was participated by over 200 people from industry, government, NGOs, academics, retailers and the media.
Mr. Zhai Huqu, President of CAPIAC and Mr. Wang Junxun, Deputy Director of Livestock Production Department of the Ministry of Agriculture, China jointly presented the awards.
Dr Tracey Jones, Compassion's Director of Food Business, gave a talk on the Good Pig Production Award, the importance of farm animal welfare and how it can benefit producers, consumers and farm animals.
A wide range of topics were covered at the event including food safety, higher welfare practices, legislation, the relationship between welfare and productivity and sustainability.
With the joint effort being made by Compassion and ICCAW in China, an increasing number of producers have improved the welfare conditions on their farms and nearly 1 million pigs are set to benefit each year from the Good Pig Production Award winners' policies.
Some brands and retailers have also started to market these products based on taste and quality as well as their higher welfare credentials.