Published 29/06/2016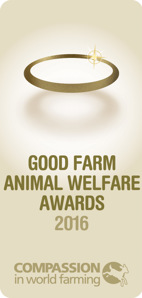 Yesterday (28th June), Compassion held its latest Good Farm Animal Welfare Awards ceremony in Berlin, where leading food businesses from across the globe were celebrated for their commitment to improving animal welfare standards in their supply chains.
The ceremony was opened with a personal video from Jamie Oliver who said: "I think what today is about is thanking people, individuals, departments, teams, brands, businesses, for going the extra mile, and caring. Doing what we do and getting more people to do what we do is so important, and 'good' and 'brilliant' is a moving target and we should all be prepared to keep going."
Watch the video here...
The ceremony was hosted this year by Berlin-based singer / songwriter and animal welfare advocate Blanche Elliz who said: "Every human being has a responsibility towards the wellbeing of all living creatures, as far as it lies in our power. I feel privileged from the heart, that I can contribute to a very good cause, by being able to host the 2016 Good Farm Animal Welfare Awards."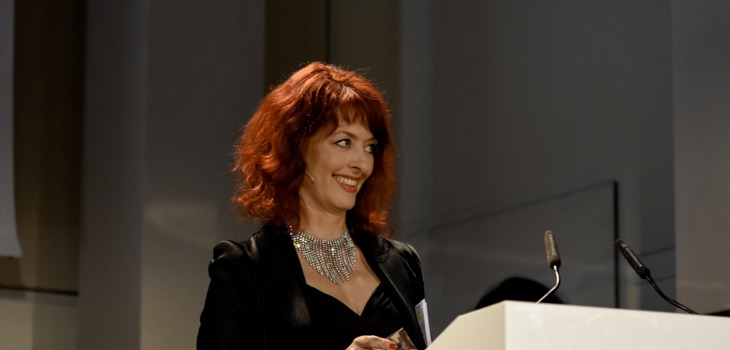 The Awards celebrated whole raft of 'firsts'. Not only did Compassion start to raise awareness of farm animal welfare in South America by presenting Chilean hen farmer, Pablo Albarren from Ecoterra with a Good Egg Award, the first ever Award in the region, but there was also the first Good Egg Award presented for quail egg production and the first full Good Pig Awards in Italy.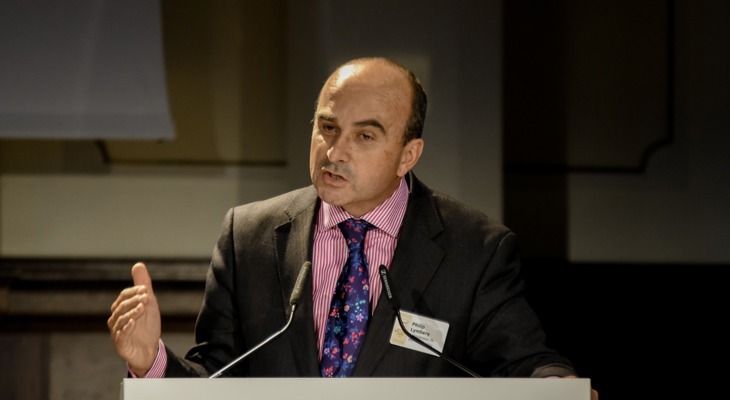 Pablo Albarren from Ecoterra said: "You can imagine how difficult it is to teach consumers about animal welfare in South America. But animal welfare has always been a big part of our business. We are committed to changing the world."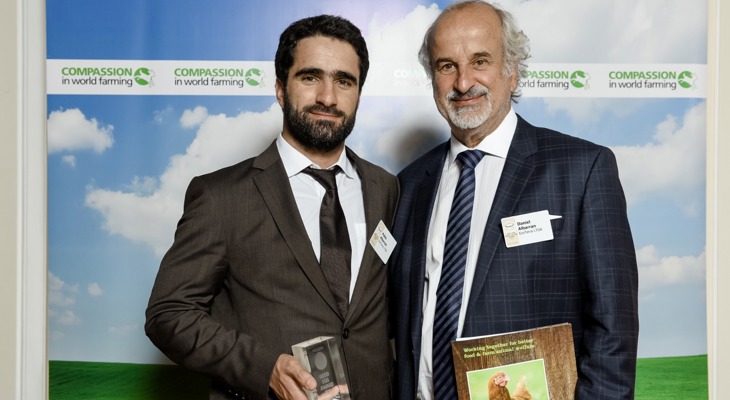 The commitment by both Fumagalli (who supply Waitrose) and Primavera in Italy to address the needs of sows and meat pigs is a major step forward and saw the first full Good Pig Award winners in Italy. Standard pig production does not meet the needs of sows and meat pigs – so Compassion is delighted by the level of investment and commitment shown by our winners to address multiple issues for pigs in Italy.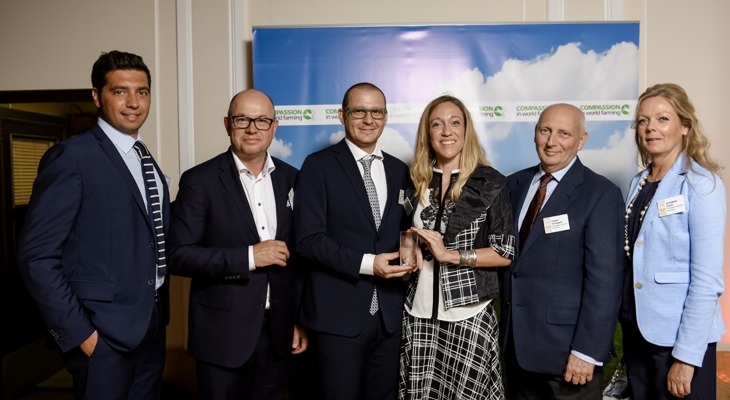 Clarence Court, part of Stonegate, was given a Good Egg Award for their free-to-fly quail egg production. No legislation or industry standard exists for quail farming in the EU, and Clarence Court has taken the initiative to develop their own indoor barn system to provide a higher welfare alternative to the caged systems commonly used across Europe.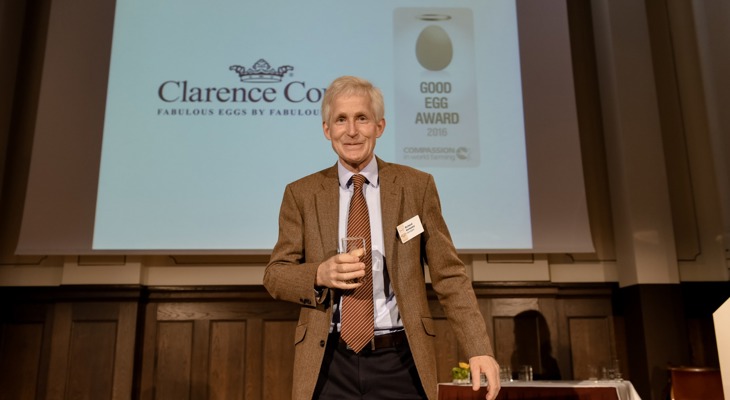 Caged production is also the most common system adopted for rabbits globally but this year Compassion was proud to award Kani-Swiss (and Coop Switzerland who worked with them) with a full Good Rabbit Award to celebrate their innovative group housing system for does, solving one of the biggest barriers for progress in doe welfare, allowing socialisation, as well as space to live and an enriched stimulating environment.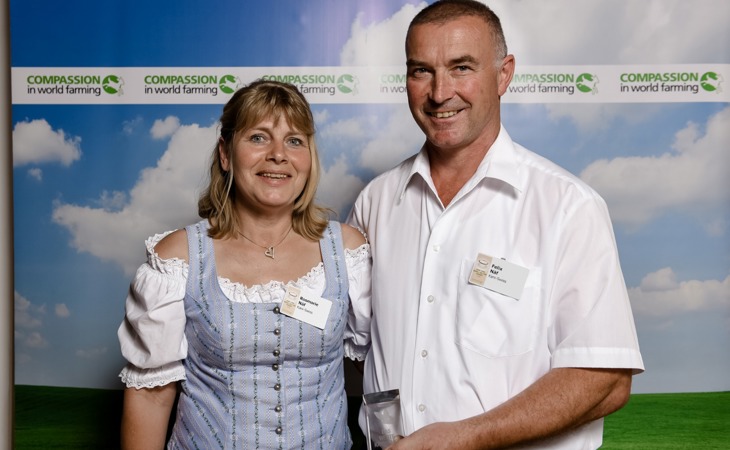 Tracey Jones, Director of Food Business at Compassion said: "The ground breaking investment in higher welfare systems and practices for pigs in Italy, rabbits in Switzerland and Germany, and quail in the UK is outstanding, demonstrating that better systems for farm animals can be developed and supported by the market place.
To my mind these awards demonstrate that a real step change in attitudes and approach towards farm animal welfare is taking place."
This year Compassion opened up the Best Innovation and Best Marketing Awards to manufacturers and food service companies for the first time looking to recognise some of the leading work happening in these sectors.
Best Marketing Award 2016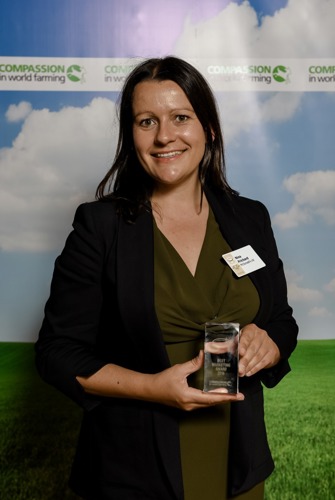 The Best Marketing Award 2016 was presented to McDonald's UK for two initiatives; their TV advertising around tree cover for laying hens and their 'Good to Know' campaign. Watch the video here.
Nina Prichard, Agriculture Manager at McDonald's UK said: "What's more and more important is the communication of our work on animal welfare to our customers, and for us to take them on this journey with us." 
Best Innovation Award 2016
The Best Innovation Award 2016 was awarded to Plukon Food Group in the Netherlands for the development of the 'Windstreek Stable' – a new design of broiler shed incorporating multiple features for improved welfare (including slower growing breeds, more space, a variety of enrichments and natural light) going above and beyond Compassion's Good Chicken Award criteria. Watch the video here.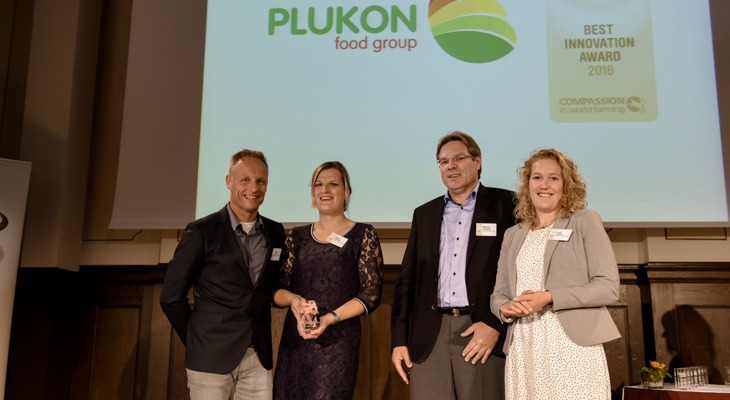 Gerda Zijlstra from Plukon Food Group said: "Working closely together with our supply chain partners, clients and organisations like Compassion in World Farming helps us deliver the results we aim for every single day. Plukon winning this prestigious innovation award for the Windstreek poultry house is a wonderful acknowledgement of the hard work that we have done so far and stimulation to continue with new initiatives."
Special Recognition Award 2016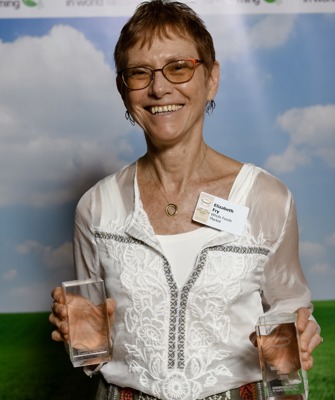 A Special Recognition Award was awarded to Whole Foods Market in the US in conjunction with Global Animal Partnership (GAP) for their commitment to slower-growing breeds and better living conditions for chickens in the US. Find out more here. 
Elizabeth Fry from Whole Foods Market said at the ceremony: "This is so meaningful to Whole Foods Market… The plight of the broiler chicken is so discouraging. We wanted to change that… The world has shifted. Consumers are becoming more aware… I'm so glad that this day has finally arrived. I accept this award on behalf of WFM and GAP with the greatest gratitude."
Delegation from China at Awards Ceremony
Compassion was also pleased to welcome back to the stage some of our Chinese Good Pig Production Award winners in recognition of the great work they are doing to improve the lives of around 1 million pigs in China.
Ms Xi Chunling, Executive President for ICCAW, spoke about the progress that has been made in China on farm animal welfare and working together with Compassion to introduce the new Good Egg Production and Good Chicken Production Awards in China next year.
Mx Xi said at the ceremony: "Does animal welfare matter in China? I hope seeing all of these award winners on stage gives a positive answer."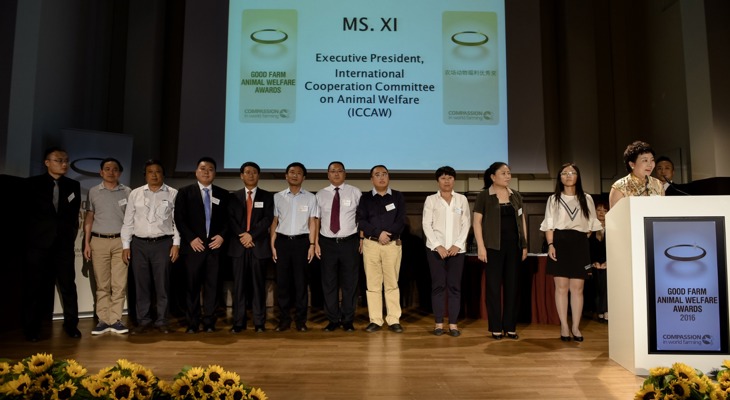 Find out more about this year's Good Farm Animal Welfare Award winners here.