Published 23/01/2017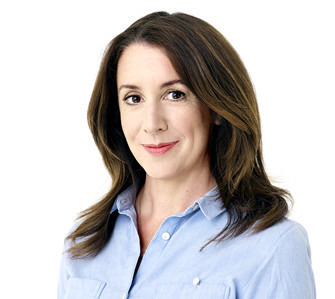 We are delighted to announce that Lucy Siegle, Environmental Journalist and broadcaster, and a familiar face on prime time TV, will be hosting our Good Farm Animal Welfare Awards on Wednesday 28th June, in London.
To mark 10 years since the launch of our Good Egg Awards, we will begin this year's event with an afternoon of leading industry speakers, showcasing insights on farm animal welfare from around the globe and celebrating corporate progress on topics such as the global cage-free movement.
The afternoon will continue with a panel of expert speakers, including Jessi Baker (Founder and CEO of Provenance), Jenny Lundstrom (DVM, PhD) and Dan Crossley (Executive Director of the Food Ethics Council), who will explore what trends the future might hold for the food industry, such as how technology has the potential to transform transparency in supply chains.
This will be followed by an evening of celebrations as Lucy will join us to present this year's awards.

EVENT PROGRAMME
Date:   Wednesday 28th June 2017
Time:  Registration opens at 1.30pm for a prompt start at 2pm. The afternoon conference will be followed by a drinks reception with canapés and the Awards ceremony will follow at 7pm (during which food will be served). The event will close at 10.30pm.
Venue:   8 Northumberland Avenue, London, WC2N 5BY - the venue is situated near to many famous London landmarks including Trafalgar Square, Big Ben and the Houses of Parliament. Click here for more information and a location map.
Read the full programme for the day here. 
This event follows on from the success of last year's ceremony in Berlin – you can read about some of the winners and get a flavour of the event here.
AWARDS
As well as the Good Egg, Good Chicken, Good Dairy, Good Pig and Good Rabbit Awards, this year sees the return of our Retailer Awards, which recognise supermarkets that are leading the way in farm animal welfare innovation, marketing and performance.
We will also be presenting our first Cage Free Award, to celebrate the company (or companies) that have made the momentous commitment to eliminate ALL cages from their business. Our Cage-Free Award is kindly supported by the Sir Peter O'Sullevan Charitable Trust.
Read more about our Awards programme here.
There will be plenty of opportunities for networking throughout the event. To register your interest in attending, please contact Hayley.Roberts@ciwf.org.uk
For more information about hotels in the area click here.
The venue is situated near Trafalgar Square in the centre of London. Click here for instructions on how to get to the venue.
Please note that spaces are limited and priority will be given to leading retailers, manufacturers, producers and food service companies.
We look forward to seeing you there!