Published 04/12/2018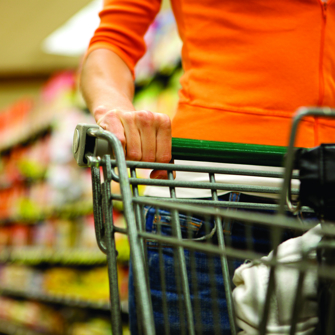 Compassion's biennial Supermarket Survey will open for entry from the 7th January until the 15th March 2019.
The Survey, which started in 2001, is a unique benchmarking tool that helps supermarket retailers understand how they compare against their peers on farm animal welfare policies and performance.
Each participating retailer receives a bespoke, confidential report detailing their strengths, weaknesses and key recommendations for improvement.
Participants' data is kept strictly confidential and all data included in the feedback reports is anonymised.
The number of Survey participants almost doubled in 2017, to 15 retailers across Europe, and we are expecting another significant increase in 2019, with strong expressions of interest from 25 supermarket retailers so far.
A new online platform has been developed to host the survey this year, with a restructure of the questions to simplify the completion process.
Significant changes include the addition of questions on cheese supply chains and a new section on 'Farmed Fish', adding to the existing sections: 'Overall Approach', 'Laying Hens', 'Broiler Chickens', 'Dairy Cows and Calves', and 'Sows and Meat Pigs'.
Participation in the Supermarket Survey is free of charge and gives retailers the chance to be considered for our Retailer Awards which will be presented at our Good Farm Animal Welfare Awards next summer. The awards include:
Best Retailer Award – awarded to the top-performing retailer in the Supermarket Survey.
Best Retailer Marketing Award – awarded for the best examples of work to communicate farm animal welfare to the consumer and promote products from higher welfare systems. 
Best Retailer Innovation Award – awarded for the best example of research and innovation to improve farm animal welfare in the supply chain.
Further instructions and web links for entering the survey will be sent out to interested retailers closer to the opening date.
Please contact us if you are interested in participating or if you'd like any further information about the survey.