Published 31/05/2019
Compassion is delighted to announce that one of the UK's leading discount retailers, Lidl, has today introduced the first method of production label on its fresh chicken products.
The labels will be trialled on all of Lidl's fresh chicken across Scotland, England and Wales over the next six months, and if successful, could be rolled out across other meat products in due course.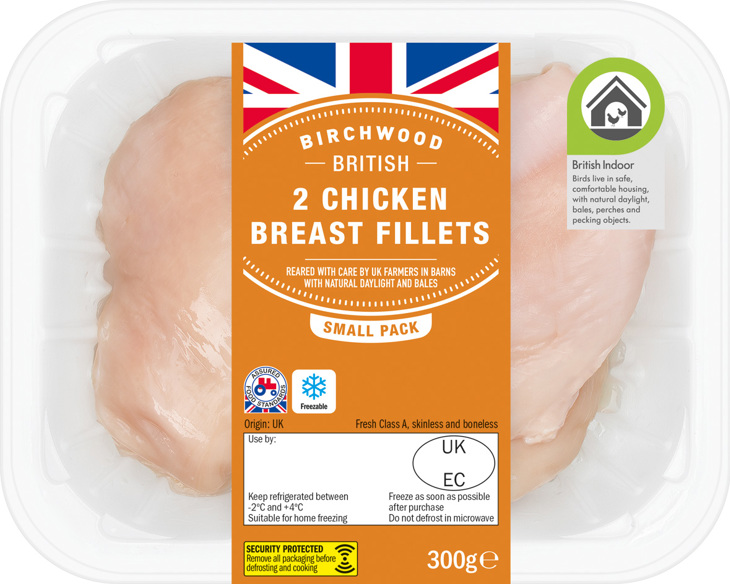 The label aims to combat consumer confusion by being transparent and descriptive about the welfare standards of their chickens, enabling customers to make more informed purchasing decisions.
Ryan McDonnell, Chief Commercial Officer at Lidl, commented: "With method of production labelling having been in place for a number of years on egg packaging, it makes sense to us to apply the same concept to meat products. It's a topic that has been discussed extensively across the industry and we're pleased that, through our lean and agile business model, we are in a strong position to be able to conduct this trial for our customers and share our findings to support any future developments."
For some time, Compassion's Honest Labelling campaign has been calling for clearer labelling on food products that state how the animals were raised. When consumers understand the welfare standards behind the food they buy, they tend to make more informed, ethical food purchases, choosing products from animals which experience a good quality of life - something that all consumers want and expect.
Lidl's front of pack labelling scheme includes five labels which allow consumers to understand the different farming systems used for their fresh chicken meat.

Dr Tracey Jones, Director of Food Business at Compassion in World Farming said: "Lidl's voluntary labelling scheme is all about transparency – labelling standard production as well as a variety of higher welfare options. It will undoubtedly make it easier for consumers to make more informed choices when they are out shopping and support those farmers that are committed to higher welfare production."
Compassion congratulates Lidl for leading the way on meat labelling in the UK. We urge DEFRA and other retailers to follow their good example by ensuring all meat and dairy products are labelled by their method of production.
Mandatory method of production labelling is empowering for consumers, fairer for farmers, and has the ability to improve the lives of millions of farm animals each year.
Read more about Compassion's Honest Labelling campaign here.