Published 30/03/2020
Due to the ongoing Coronavirus pandemic, we have made the decision to cancel this year's Good Farm Animal Welfare Awards ceremony which was due to take place on Tuesday 16th June 2020 at the Tower of London.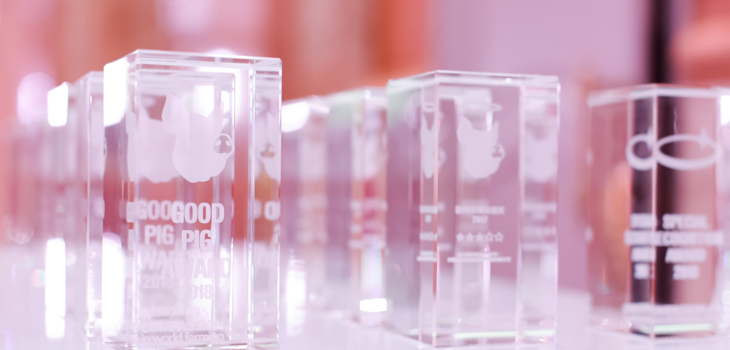 Whilst we can't congratulate our 2020 Award winners in person, we are currently looking at ways we can still celebrate later this year – albeit virtually – and we will be sure to keep you updated on our plans.
We thank those companies that have already applied for an award this year, and we are still accepting applications until 10th April for our main awards.
Unfortunately, we have taken the decision to cancel the 2020 Best Marketing and Best Innovation Awards (for manufacturers and food service companies), and the Sustainable Food and Farming Awards this year. Good news for those of you who have already applied or were thinking of applying – we will run these popular awards again next year and will contact you in due course to see if you want to be considered for these awards in 2021.
Finally, in what we hope will be considered good news by our retail partners, we have decided to postpone the Supermarket Survey and Retailer Awards for another year, pushing them out to 2022. There were 28 entrants in 2018 and we hope to secure a similar number of participants in the next iteration.
We thank you for your understanding and we will update you in due course when we have more information about how we'll be celebrating your amazing achievements for farm animals this year.
If you have any queries please talk to your account manager at Compassion or contact the Food Business team.