Published 22/07/2020
KFC has today released the first of what will be an annual progress report documenting their ongoing journey towards improving chicken welfare in their supply chain.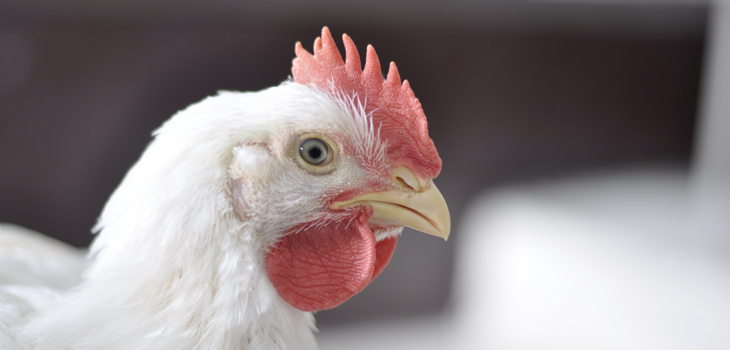 For a number of years, KFC has demonstrated that animal welfare is an important part of their brand, formally recognising animal sentience in their internal policies, moving to 100% free-range eggs, and more recently being the first in the food service sector to sign up to the Better Chicken Commitment.
Their new Annual Progress Report on Chicken Welfare demonstrates full transparency, highlighting the areas for growth and providing the data needed to help drive improvements in their supply chain. It talks about the key inputs for improved chicken welfare, such as a lower stocking density, natural light provision, and the type of breed used - all which form part of the criteria for the Better Chicken Commitment.
As well as containing health and welfare indicators such as mortality rates, the use of antibiotics, and the condition of feet, hocks and legs, KFC is looking to widen the scope of KPIs collected to include behavioural indicators and are actively seeking partnerships with suppliers and technical vendors to help them do this.
Monitoring bird behaviour, alongside the health and welfare indicators, is important as it provides a more holistic overview of how the animal is performing in a particular system and against specific welfare criteria. For example, with a breed change, it will help assess the birds' ability to express natural behaviours and therefore their level of their mental wellbeing.
We look forward to seeing how these indicators improve as KFC starts to introduce the Better Chicken Commitment criteria.
Increasingly, consumers are looking to big brands, who they know and trust, to truly take ownership of ensuring that the food they produce and serve comes from animals that have been treated humanely and with compassion. It is fantastic to see KFC engaging with animal welfare in such an open, pro-active and enterprising way.
Dr Tracey Jones, Global Director of Food Business at Compassion said: "KFC's commitment to Better Chicken and it's transparency in reporting annual progress is a shining example of leadership and a proactive approach to improving the lives of the millions of farm animals in its supply.
"It demonstrates that chicken welfare is genuinely built into the DNA of the company and is a bold way to communicate their agenda. We wholeheartedly applaud this transparency.
"There has never been a more important time to improve farm animal welfare and a true market shift to higher welfare chicken is achievable if the food industry works together to make it a success."