Published 29/10/2020
Today, Compassion has launched its very first GLOBAL EggTrack report which shows that, despite the impacts of COVID-19, companies are continuing to make progress towards meeting their 2025 cage-free egg commitments (2026 for some businesses in the US).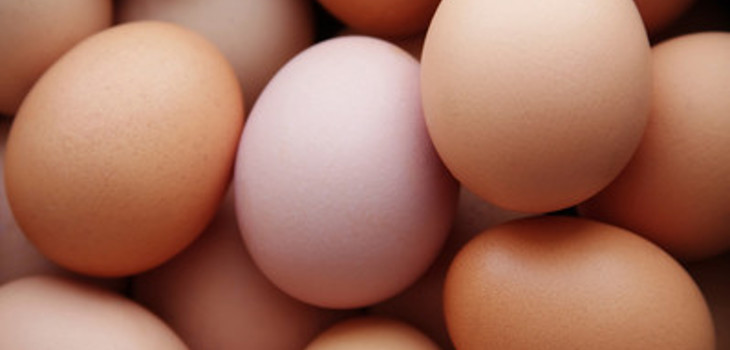 According to the 2020 report - the first to expand beyond the US and Europe to include global company commitments - 63% of the 210 companies tracked had made progress towards their commitments.
In addition, since 2016, the number of companies with GLOBAL cage-free commitments has grown from five to at least 37 including global giants like Unilever, Nestlé and Compass Group.
The findings reveal that the increase in demand for cage-free eggs is growing globally and is no longer limited to European and North American markets. Yet at the same time, a significant number of multinational companies have made cage-free commitments in some regions but are yet to extend those commitments across their entire global supply chains.
2020 HIGHLIGHTS
Of the 101 companies with European commitments (as part of a global or regional commitment), over 80% reported progress.
19 companies reported meeting European commitments this past year, including Unilever, Caffè Nero and Groupe Holder.
15 companies reported European progress for the first time in 2020, including leading French egg producer Groupe d'Avril.
Aramark, Sodexo and Compass Group reported global progress across all egg types; shell, liquid and processed.
McDonald's are reporting 100% cage-free shell eggs in Europe, and although they have achieved cage-free status on both shell eggs and egg product/ingredients in four European countries (UK, Germany, France, Netherlands), they do not yet have a global cage-free commitment.
Barilla is the ONLY company to have met a global cage-free commitment, which it did in 2019.
Greggs, Starbucks and Aldi Nord are nearing completion of their European cage-free commitments.
Morrisons (UK) met their shell egg commitment this year ahead of their 2022 deadline 
Tesco and Aldi UK added a 2025 cage-free commitment for egg products/ingredients this year.
Read the full Global EggTrack report here.