Published 08/12/2020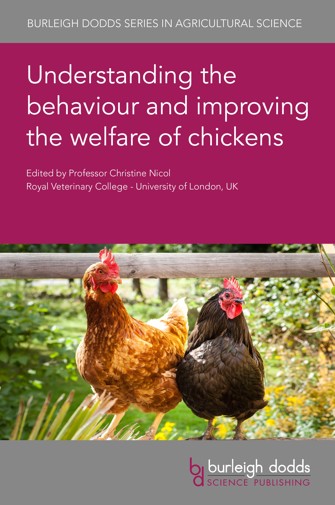 Burleigh Dodds Science Publishing are delighted to announce the publication of their exciting new title, Understanding the behaviour and improving the welfare of chickens, edited by Professor Christine Nicol, Royal Veterinary College – University of London, UK.
The book offers a comprehensive summary on the wealth of recent research completed on understanding chicken behaviour and discusses how best to use this rich body of knowledge to optimise welfare management of broilers and layers during breeding and housing.
This collection features expert insights into the use of wearable, video and acoustic technologies as a means of monitoring behaviour, as well as improving current welfare protocols.
*SPECIAL OFFER*
Benefit from 20% off the book if purchased via the Burleigh Dodds website. Enter code CIWF20 at checkout to receive this discount. (Note: code expires 31st January 2021)