Published 16/02/2021
Burleigh Dodds Science Publishing are delighted to announce the publication of their exciting new title, Understanding the behaviour and improving the welfare of pigs, edited by Emerita Professor Sandra Edwards, University of Newcastle, UK.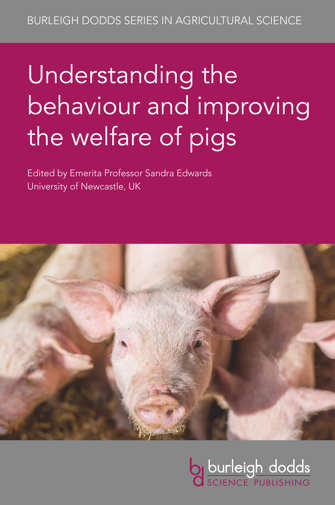 This new title emphasises the advances in understanding pig behaviour as the foundation for understanding and improving welfare.
It reviews genetic and developmental factors affecting pig behaviour and current welfare issues at different production stages, as well as specific issues such as tail biting and castration.
*SPECIAL OFFER*
Benefit from 20% off the book if purchased via the Burleigh Dodds website. Enter code CIWF20 at checkout to receive this discount. (Note: code expires 1st March 2021)