We are pleased to announce that our 2021 Good Farm Animal Welfare Awards will be celebrated on 24 June 2021.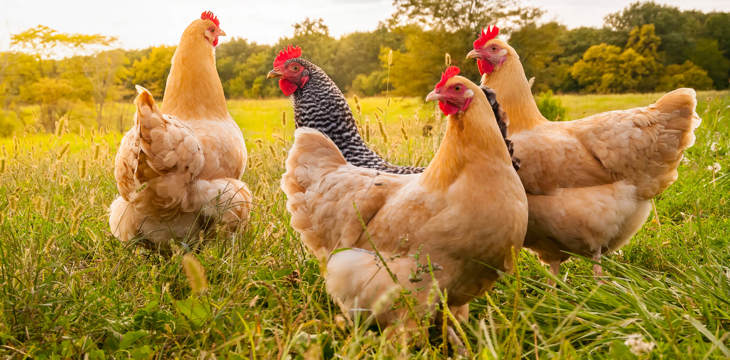 Due to the ongoing challenges posed by the COVID-19 pandemic – particularly in the food service sector - we will be holding a more streamlined awards programme this year.
This will allow companies to progress towards the delivery of their existing animal welfare commitments and will enable us to concentrate our efforts on those awards that are already in discussion.
Therefore, in 2021, we will only be running the following award categories:
Marketing & Innovation Awards for the Food Service & Manufacturing sectors – these awards recognise companies that provide the best examples of work to measurably improve farm animal welfare (innovation), and to promote products from higher welfare systems to their customers (marketing). The latter may also include companies actively communicating the need to reduce meat, eggs and dairy consumption.  Read more here.
Sustainable Food and Farming Award – for businesses that are taking steps to produce higher welfare meat, dairy and eggs in ways that protect, improve and restore wildlife and the environment. Read more here.
Planet Friendly Award – celebrating

companies that make commitments to meaningful meat (dairy, fish or eggs) reduction targets in their supply, within five years.

  Read more here.
THE APPLICATION DEADLINE FOR THE ABOVE AWARDS IS: 16 APRIL 2021
If you are interested in applying, please contact the Food Business team.
Given the current climate, it is likely that we will be holding a virtual ceremony this year, so please SAVE THE DATE - 24 JUNE 2021 - in your diary and more details will follow in due course.
Note: Other applications for our usual species-specific awards may be considered on a case-by-case basis, but ONLY where the welfare commitments are already in progress and are important drivers for change in the market.