We are delighted to announce that the world's largest quick service restaurant chain, Subway, has signed up to the 2026 European Chicken Commitment (ECC) for 100% of the chicken in its European managed supply chain.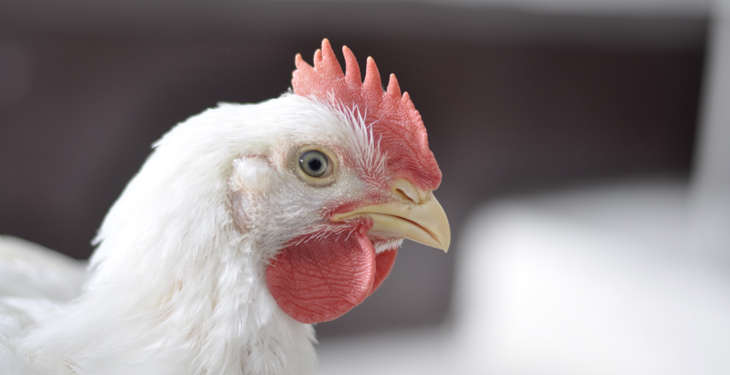 More companies pledge unified support
Momentum is building as more companies pledge their unified support for a move towards improving the living conditions and slaughter practices for meat chickens.
Subway follows a host of other leading companies who have also committed to significantly improve broiler welfare, including KFC, Nando's and Burger King.
The European Chicken Commitment requires companies to provide more space per bird, natural light, perches and pecking substrates, and, crucially, to use slower growing breeds, which is fundamental for bird welfare and health.
Collective action essential for success
Compassion has been working with Subway for many years on their animal welfare policies and progress. The UK business received a Good Egg Award in 2008 for committing to source only free-range egg for its egg products – a commitment which was extended in 2010 to all Subway products sold across Europe containing egg as an ingredient.
Subway has been highly engaged and integrally involved in Compassion's industry forums and working groups which has enabled them to make this commitment and to start working on their roadmap to introduce higher welfare standards for broiler chickens.
Mike Kehoe, Subway® EMEA President, said: "We're thrilled to be joining the growing European Chicken Commitment community. Animal welfare has always been important to us, and we work hand in hand with our suppliers to ensure that the animals in our supply chain are treated well.  We want to be part of the food companies driving this change and we know that this commitment will require industry-wide change, which is why we have taken the time to participate in an industry roundtable, deep-dive into the commitment with our suppliers and consider a viable roadmap necessary to get there."
The COVID-19 pandemic has brought huge challenges for the industry and Subway is yet another example of companies committed to improve welfare standards within a robust and sustainable food system which consumers can trust and have confidence in.
Compassion's Director of Food Business, Dr Tracey Jones, said: "I am delighted that food service giant Subway has made the commitment to move to higher welfare chicken across its European business. Committing to change is challenging, especially for a company that only uses chicken breast and includes supply outside of Europe, so we applaud them for driving the market for better chicken across their global supply chain."
"Collective action is essential for success and as more global brands like Subway sign up to the ECC it gives a clear signal to industry that higher welfare chicken is the future. Acting on these commitments is a crucial next step, and we look forward to working with Subway on their roadmap for change."