Galliance, the poultry division of the French cooperative Terrena, has committed to produce increasing volumes of chicken that meets the Better Chicken Commitment (BCC) criteria, sending a strong signal to its customers and the wider industry.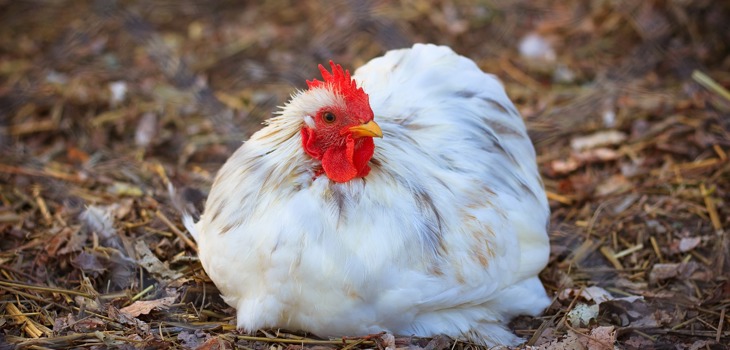 2nd largest poultry producer reinforces market move towards better chicken
Galliance is the second largest poultry producer in France with nearly 1,000 farmers. The company has committed to meet all the BCC criteria for 100% of its 'La Nouvelle Agriculture' production - as well as for all the volumes ordered by its customers (distributors, processors and food service companies) - by 2024 at the latest.
Through its Cooperative, Galliance, is also committed to supporting its customers who have themselves signed up to the BCC. Their aim is to ensure that at least 50% of its total production of chicken complies with the BCC requirements by 2026.
A further ambition is to exclusively produce processed chicken that meets the BCC standards by 2026.
Better Chicken Commitments across France
To date in France, all the major retailers (E.Leclerc, Carrefour, Intermarché, Enseigne U, Auchan, Groupe Casino, Lidl, ALDI, Schiever), as well as a large number of processing and foodservice companies (including KFC, Subway, Fleury Michon, Domino's, Sodebo, Flunch, Sodexo, API Restauration...) have already committed to meeting the Better Chicken Commitment criteria by 2026.
This latest commitment from one of the largest chicken producers in France is a major milestone in reinforcing the transition to higher welfare indoor chicken in France.
Compassion has been working closing with the Terrena cooperative (and particularly with its poultry division via Galliance) on its animal welfare standards for the past ten years.
We applaud this positive step and will continue to work closely together with Galliance on the effective implementation of their BCC commitments.