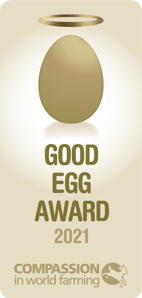 Compassion was delighted to present Carrefour Taiwan with a Good Egg Award this month for its cage-free egg commitment.
The retailer has committed to use only cage-free shell eggs for all its own-brand and branded products by 2025, and cage-free ingredient eggs in all its Carrefour branded products by 2028.
First Good Egg Award in Taiwan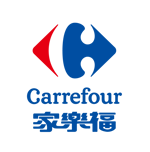 Carrefour is the very first company to receive a Good Egg Award in Taiwan and their commitment is set to benefit over half a million hens every year.
Marilyn Su CSR and communication director said: "This award is proof of how enterprises, NGOs and SMEs can work successfully together to make change happen, specifically in Asia where the animal welfare consideration is a big challenge. Through our journey, it's confirmed that animal welfare matters, aligned with food safety and environment sustainability.
"The cage-free egg is just a start, by responding to SDGs, and Carrefour Taiwan continues to make more efforts on other categories, and we are committed to engage more stakeholders into the movement, especially consumers. As part of our food transition strategy, we are proactive in initiating, sharing, learning, and supporting best sustainable practices from our partners. Believing is seeing."
Cage-free awareness growing in Asia
Rubia Soares, Compassion's Food Business Manager in Asia added: "As a leading supermarket retailer in Taiwan, Carrefour's commitment shows how awareness about the importance of cage-free production has been growing and gaining momentum across Asia.
"We applaud this positive step and will continue to work closely with them on the effective implementation of their cage-free strategy."
Find out more about the Good Egg Award here.