Released today (29 March) the third annual US ChickenTrack report highlights the progress made by leading food businesses in North America in pursuit of the Better Chicken Commitment (BCC).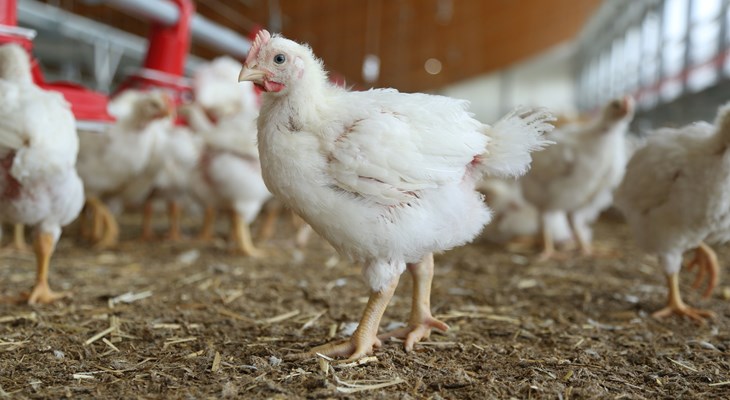 The report shows that some of the nation's largest food companies have begun to make improvements in broiler chicken welfare by reducing stocking densities and providing enrichments so birds can express their natural behaviours, in anticipation of a looming 2024 deadline.
2021 US ChickenTrack
This year's US ChickenTrack includes company reporting for the first time, celebrating the progress made amidst the challenges of lockdown measures and supply chain disruptions.
The 12 companies included in the report - Applegate, Blue Apron, ButcherBox, Cafe Spice, Farmer's Fridge, Natural Grocers, Sprouts Farmers Market, Square Baby, Sweetgreen, The Cheesecake Factory, Thrive Market and Whole Foods Market - have demonstrated an understanding of the importance of transparency by publicly reporting their progress towards the BCC.
Carol Medeiros, Vice President of Quality Standards at Whole Foods Market said: "…We take the issue of broiler chicken welfare seriously and sincerely appreciate the important work of Compassion in World Farming. We're proud of the progress we have made and look forward to continuing to work with Compassion in World Farming and stakeholders across the industry to raise the bar for animal welfare and responsible sourcing practices."
Ben Williamson, Compassion's U.S. Executive Director added: "As the industry shifts towards a minimum standard of welfare for broiler chickens, transparency and public reporting will become increasingly important. ChickenTrack captures the valuable progress being made towards higher welfare chicken and helps ensure that companies are moving forward together, easing the economics of the transition for all."
"To enable this work, several food businesses have participated in pro-competitive collaborative efforts, such as the U.S. Working Group for Broiler Welfare."
Read the full report below.