Today (15 June), we were delighted to celebrate the inspirational and innovative work of our 2022 Good Farm Animal Welfare Award winners at a ceremony in London.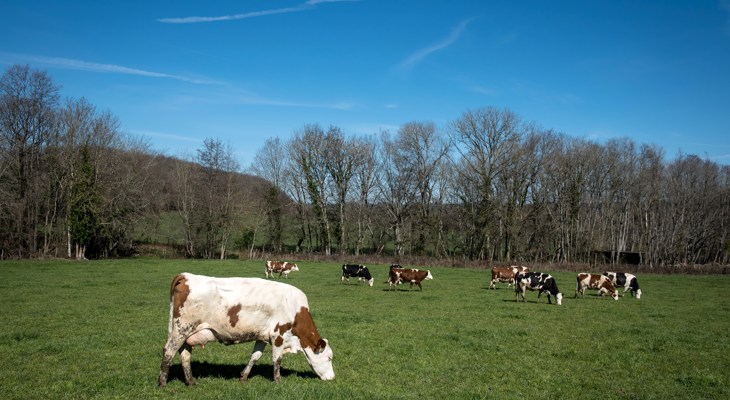 The event was hosted by environmental journalist, Lucy Siegle, and featured a keynote speech from Nick Jacobs from IPES-Food who talked about the various approaches to balance the environmental and animal welfare impacts within a sustainable food system.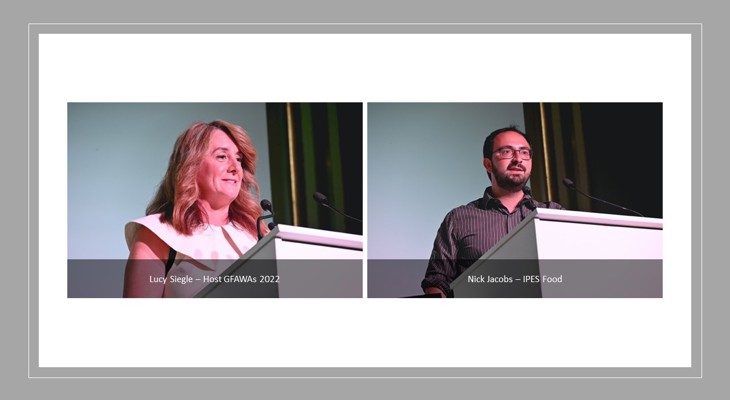 A panel discussion, facilitated by presenter and vet James Greenwood, included representatives from Compass Group, Carrefour and CCLA Investment Management Ltd, who discussed what they are doing in the future food space, and it was exciting to see how many of our award winners are already on this journey.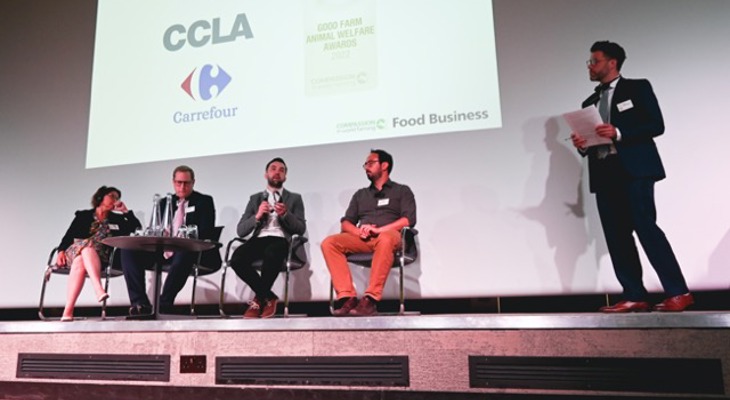 In total, there were 27 Awards spanning the globe, which are set to benefit over 138 million animals each year.
Read on to find out more about this year's winners…
Supporting 'future fit' food systems
Radically changing the way we produce and consume our food is central to alleviating the climate, nature and health crisis facing the world today. 
Eating less and better animal sourced foods and moving towards more humane, resilient, and nature-friendly production systems are critical to safeguarding our food supply and the health of our planet for future generations.
This year, for the very first time, we were delighted to award a company that has introduced targets to reduce its animal-sourced foods such as meat, eggs and dairy, and we celebrated the work of two other companies who are breaking new ground in sustainable food production.
Compass Group (UK & IRE) received our first full Planet Friendly Award achieving the 'Gold' level for their commitment to reducing animal-sourced protein by 25% by 2025.
Our very first award in Thailand went to Hilltribe Organics who received this year's Sustainable Food and Farming Award in the producer category for driving the organic free-range egg market while supporting local communities and promoting sustainable and regenerative farming practices.
Laiteries H.Triballat-Rians in France picked up the corporate Sustainable Food and Farming Award for their 'Sustainable livestock farming' project.
Find out more about each of these winners by clicking on the boxes below.