EFSA (European Food Safety Authority) has released the first in a series of scientific opinions on the welfare of farmed animals as part of the European Commission's Farm to Fork Strategy.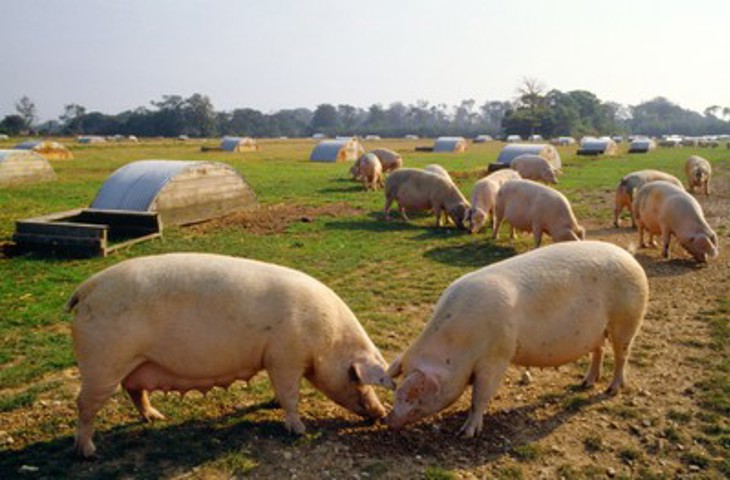 The 'Welfare of pigs on farm' released on 10 August presents a comprehensive overview of the latest scientific findings on the welfare of pigs kept in the most common husbandry systems used in the EU. It will be used to support the upcoming legislative proposal by the European Commission (due in 2023) for the revision of the animal welfare legislation.
The publication covers the general welfare of sows and gilts, piglets, and pigs reared for meat, as well as boars in different husbandry systems. The European Commission also asked more specifically to include in the mandate criteria relevant to the 'End the Cage Age' European Citizens Initiative and the problem of tail biting in pigs.
The expert opinion identifies and describes 16 highly relevant welfare consequences for farmed pigs based on the severity, duration, and frequency at which they occur. These include the restriction of movement, group stress, the inability to perform exploratory/foraging behaviour, and soft tissue lesions. The main hazards leading to each of these are described and measures to prevent, correct, or mitigate them are highlighted in the report.
Report recommendations
The report provides several detailed recommendations, including the following:
Sows should not be kept in cages; neither sow stalls (gestation crates) nor farrowing crates.
A successful transition to free farrowing systems requires a minimum pen size of 7.8m2, including at least of 6.6m2 available for the sow plus 1.2 m2 reserved for the piglets, average litter sizes of maximum 12-14 piglets, as well as staff training.
Tail biting is a multifactorial problem and prevention requires the application of farm-specific preventative measures based on an initial risk assessment.
Appropriate enrichment should be provided for all pigs. To reduce tail biting, effective enrichment includes loose organic substrates such as straw, hay and silage, provided in sufficient quantities to avoid competition. For nest building, sows should be provided with a deep layer (e.g. above 5 cm) of materials with longer structures - long-stemmed or long cut straw, hay and haylage is recommended.
Pigs should have a minimum amount of solid floor space each for comfort and be provided with bedding materials. In addition to dunging and active areas, a minimum of 0.77 m2 solid floored area (for a 110kg pig) is required for resting comfortably.
Space allowance for meat pigs should be increased from the current legal minimum. For example, for a 110kg pig (minimum requirement currently set at 0.65 m2) providing them with 0.84 m2 space would reduce tail biting by 52%, while a minimum space allowance of 1.10m2 would reduce tail biting by 83%.
Measures should be taken to avoid mutilations. In particular, tooth clipping and tail docking should not be performed. Surgical castration should only be performed with anaesthesia and analgesia.

Immunocastration is the best commercial alternative where castration is not avoided by other means.

Animal-based measures, such as lesions and body condition should be obtained at the slaughterhouse as a measure of the on-farm welfare of pigs.
Preparing for upcoming legislation
Compassion welcomes this new EFSA report as it gives additional robust scientific evidence to all our key recommendations on pig welfare.
We encourage pig producers and food companies to consider as many of these recommendations as possible and to incorporate them in their animal welfare policies and continuous welfare improvement plans.
This will not only significantly improve animal welfare in their supply chain but will enable companies to be prepared for some of the likely changes to forthcoming legislation on the protection of pigs in Europe.
Find out more about our recommendations for higher welfare pig production here.