One of the world's leading seafood certification schemes – the Aquaculture Stewardship Council (ASC) – has opened a public consultation on its proposed new welfare standards for farmed fish.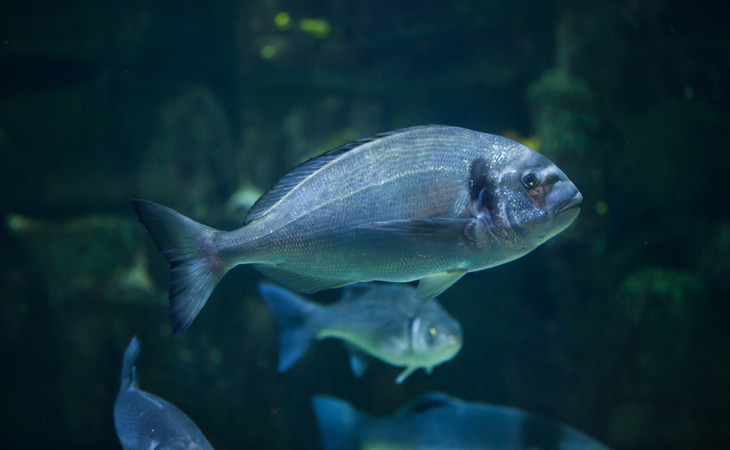 This follows an announcement by another certification scheme, Friends of the Sea last year, that they were to become the first and only scheme to introduce species-specific fish welfare standards.
In the UK, approximately 12,423 metric tons of seafood is certified by Friends Of The Sea and 750 metric tons is certified by ASC. This is the equivalent of hundreds of millions of animals each year.
While Compassion welcomes the introduction of any new standards by certification schemes to improve farmed fish welfare, more must be done to improve the lives of billions of fish that suffer year after year on intensive fish farms.
Welfare issues in aquaculture include overcrowding and starvation, lack of enrichment, and poor water quality – making fish more susceptible to disease and to suffer more stress, aggression, and physical injuries – read more here.
What are the new standards?
The ASC has announced draft welfare standards, including mandatory humane slaughter standards for fish, which require that they are stunned, either by percussive or electric method, before being killed.
To date the ASC has allowed ice slurry to be used as a stunning method but their new proposal seeks to remove this, as it has been scientifically proven to cause a lot of stress, pain, and suffering.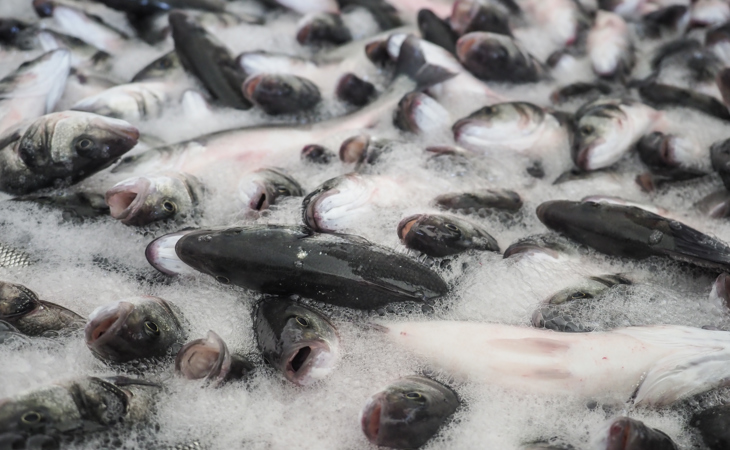 Compassion welcomes any improvements to the welfare standards being proposed in the aquaculture industry and we encourage ASC to uphold their humane slaughter requirements which will no longer permit the use of ice slurry.
Fish deserve a life worth living
Fish are sentient creatures and scientific research has discovered that they not only feel pain and experience fear but – like many other animals – they explore, travel, socialise, hunt and play. All farmed fish would benefit from better conditions and environments that meet their physical, mental, and behavioural needs.
Many certification schemes have traditionally focussed on the environmental impact and sustainability of farmed fish. In recent years, however, their standards have been improved to include certain welfare protections for fish, although they are often vague or inadequate. This means that fish are often killed inhumanely and endure slow, painful deaths by asphyxiation, crushing or even being gutted alive.
In 2020, Compassion and YouGov carried out a poll which showed that nearly two thirds (63%) of UK consumers were unclear about whether certification schemes protect fish welfare, but 77% think humane slaughter methods should be introduced or strengthened by fish producers.
Take action
We encourage all companies that use ASC certification to support the proposed new standards as part of the consultation process, and in particular the transition to more humane slaughter methods such as the use of percussion or electrical methods.
The closing date for the consultation is 31st October.