Today (Thursday 27th October) we have welcomed the first welfare guidelines for fish producers in Spain.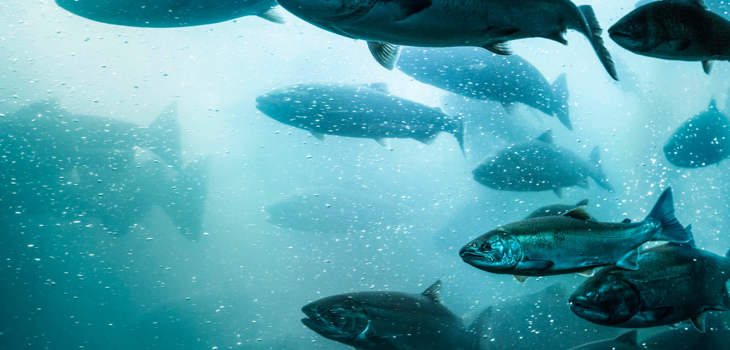 The guide, which is the first of its kind, has been published by APROMAR, a corporate association of Spanish fish producers. We have collaborated with partners from the industry, independent scientists, NGOs and government to improve the welfare practices of the Spanish fish farming industry.
What is it about?
The guidelines serve as an introduction and framework for the basic practices related to fish welfare within aquaculture for Spanish producers.
The first volume deals with basic welfare concepts and will be followed by specific guides for each of the species and production systems. We will continue to work with partners to develop this further – with more detailed requirements on operational welfare indicators so that the Spanish fish farming industry in Spain continues in the right direction.
Why is it important?
Spain is the second largest producer of finfish within the European Union, and it is also one of the countries with the most diverse species reared.
Just like other animals, fish are intelligent, sentient beings that need protection from unnecessary suffering and legislation is needed to protect their welfare.
Currently, there are no legal regulations that protect the welfare of fish in Spain. This guide is directed not only to the producers but also to the wider public in order to raise awareness about practices that may cause stress and suffering.
This guide should be widely shared across the industry to encourage and motivate companies to commit to and apply key welfare criteria, such as ensuring humane slaughter practices.
More must be done
While we welcome these moves, much more needs to be done to improve the lives of the billions of fish that are farmed every year.
The guide published by APROMAR deals with basic welfare concepts, but we hope they will be further developed to include species-specific operational welfare indicators, practices and humane slaughter.
The goal will be to have specific standards for all species and encourage their implementation.
Daniel Sanchez, fish welfare research manager, said: "These new guidelines are a step in the right direction. We greatly appreciate the opportunity to have been part of a working group based on collaboration and constructive debate to help improve the welfare of fish in Spanish farms.
"There are areas that we would like to see further developed, such as operational welfare indicators and practices, humane slaughter or effective stunning. We believe this is the first step in a journey to positively impact the welfare of fish in Spain. We'll continue to work with the group to strive for a more fish-friendly future and sustainable industry".
Read our guidance on how to improve the welfare of farmed fish here.