EFSA (European Food Safety Authority) has released its latest scientific opinion on the welfare of laying hens. This independent review was commissioned as part of the European Commission's Farm to Fork Strategy which aims to revise animal welfare legislation, including Council Directive 1999/74/EC providing minimum standards for the protection of laying hens.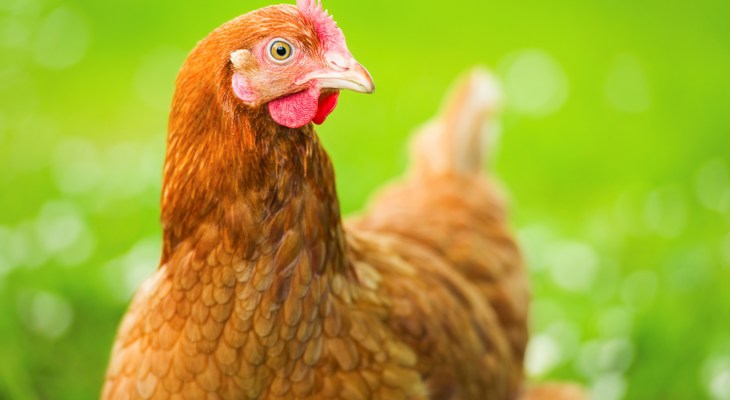 The 'Welfare of laying hens on farm' released on 21st February 2023,  presents a comprehensive overview of the latest scientific findings on the welfare of laying hens. While the welfare of hens during production is covered under Council Directive 1999/74/EC1, other phases of production are not. To broaden the scope of the upcoming revision of legislation, the Commission requested that this opinion covers the welfare of laying hen breeders as well as chicks and pullets, alongside the welfare of hens during production.
In addition to the overview of laying hen production phases, the Commission also asked EFSA to look more in detail at three specific areas:
The welfare of laying hens in caged vs. non-caged systems
The practice of beak trimming
The assessment of laying hen welfare on farm through measures taken at the slaughterhouse.
Overview of production systems in Europe
The scientific opinion provides an overview of the current husbandry systems and practices for laying hens in Europe, across these different phases of production:
Pure line birds and grand-parent stock descending from those birds can be housed in individual cages
Parent stock breeders are kept either in collective cages or in cage-free single or multi-tier systems
Pullets (young hens before start of lay cycle) may be kept in collective cages, in floor systems without elevated structures, or in single or multi-tier systems
During production, laying hens are housed either in furnished cages or in single-tier or multi-tier barn systems, with or without a veranda or outdoor range. Of the 376 million laying hens kept in the EU in 2021, 45% were still kept in caged systems.
Main welfare hazards identified
The opinion identifies 11 highly relevant consequences for laying hens across all phases of production. Animal-based outcome measures which can be used to assess the presence or absence of each welfare consequence have been suggested. Additionally, the hazards leading to each welfare consequence are listed, and measures to prevent, mitigate or correct them are proposed.
Hens kept in cages at any phase of production are unable to perform important behaviours such as comfort behaviour and exploratory or foraging behaviour, and their movement are restricted.
Bone lesions, particularly keel bone fractures, are a highly relevant welfare concern for both laying hens during production and breeders in all housing systems. Genetic selection and nutrition to improve bone health, providing complex environments for pullets, and improving laying hen housing (e.g. more space, light, ramps) are all recommended.
Breeders are particularly susceptible to isolation stress for those housed in individual cages, and unable to avoid unwanted sexual behaviour for females. Group housing is recommended, while selection for more gentle males, reducing the male:female ratio, and providing the females with opportunities to escape unwanted attention (e.g. partitions, perches) are recommended. All birds in collective housing in all phases of production are at risk of group stress. The main hazards associated with this are high stocking densities and the lack of resources.
Report recommendations
The Opinion provides a number of detailed recommendations to ensure the welfare of hens in the different phases of production, including:
Cages should not be used. All birds should be housed in non-caged systems at all stages of production.
A maximum stocking density of 4 birds/m2 for laying hens and laying hen breeders.
The inclusion of natural light and dawn and dusk periods in the lighting protocol.
Genetic selection of hybrids should include welfare trait information to reduce the risks to laying hen welfare of keel bone fractures and feather pecking.
Dry and friable litter and other enrichment should be available at all times.
Flocks should be housed with elevated sufficient platforms and/or perches to allow all birds to rest simultaneously and to escape each other.
Beak trimming should be phased out. The practice of beak trimming should not be necessary if good management practices are implemented.
A covered veranda for all birds is recommended as it provides additional space, enrichment, natural light and allows birds more choice over their environment.
Producers should implement standardised welfare outcome assessment methods for monitoring welfare on farm. Such tools can be used to monitor welfare level across farms in Europe.
Pullets should be reared with access to dark brooders and in a system which promotes the development of navigation skills.
Male to female aggression in layer breeders should be reduced by reducing the proportion of males:females below 1:10, genetic selection for reduced aggression in males, providing areas for the females to escape, and ensuring synchrony in sexual maturity of both sexes.
EFSA Recommendations in support of cage ban
Following the highly successful Compassion led European Citizen's Initiative to 'End the Cage Age' - collaborating with 170 NGO's and securing 1.4 million verified signatures – on 30th June, the European Commission made a historic landmark decision to end the use of caged systems for laying hens and all other livestock production by 2027. 
This latest EFSA Opinion offers a strong scientific basis for the forthcoming revision of the EU legislation on the welfare of laying hens, broadening the scope to include measures for pullets and layer breeders.
Compassion welcomes this new EFSA report as it gives additional robust scientific evidence to all our key recommendations on laying hen welfare, including a ban on cages at all stages of production, lower stocking densities, and a ban on beak trimming.
Find out more about how to improve laying hen welfare here.