Today (26 April) Compassion has launched its first annual European ChickenTrack Report to measure company progress towards meeting the higher welfare requirements of the Better Chicken Commitment (BCC).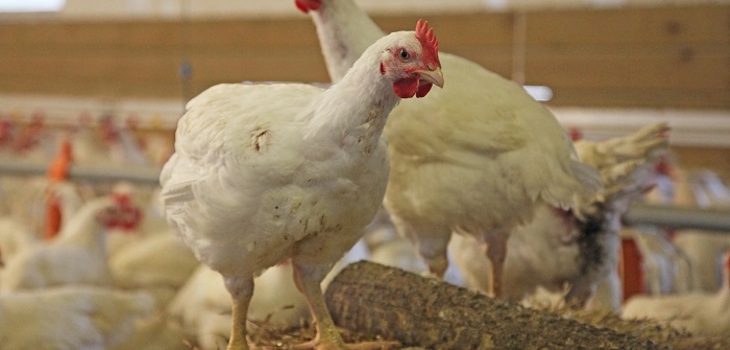 Over 350 companies in Europe and the UK have signed up to the BCC to date, acknowledging their responsibility in improving the breeding, living conditions and slaughter practices for the meat chickens in their supply chain by 2026.
Chicken production reached 6.4 billion in the EU and UK in 2020, with only 8% of birds estimated to be reared in premium concept systems, which include various additional welfare requirements. Through the Better Chicken Commitment, the landscape of broiler production is on the threshold of large-scale change.
ChickenTrack aims to drive compliance and ensure transparency by highlighting those companies who are demonstrably leading the way in broiler chicken welfare – and those that aren't. The 2022 Report provides a baseline for tracking year-on-year industry progress.
Key Findings - ChickenTrack 2022
The 2022 ChickenTrack reports on 73 commitments made by 60 companies (in some cases, companies have made several individual commitments across multiple markets in Europe), selected based on their geographical relevance and size:

20 have European-wide commitments
17 have partial commitments across Europe
23 operate only nationally

Of these 73 commitments:

Progress is being reported for 31 (42%) across 27 companies.
There are 12 commitments (16%) reporting 100% compliance with at least one of the BCC criteria.
Just four companies (5%) report progress against full BCC compliance – REMA 1000 at 96%, Eroski at 39%, Elior at 22% and IKEA at 3%.
One Norwegian producer, Norsk Kylling, is 100% compliant across its entire chicken production.
More than half of commitments (42) across 37 companies (58%) do not have any progress reported against them.
27 commitments (37%) report progress against specific criteria:

Stocking density is the most reported criteria (25 commitments), average transition 30%
Breed change (reported for 21 commitments), average transition 21%
Natural light provision (reported for 23 commitments), average transition 43%
Enrichment provision (reported for 24 commitments), average transition 47%
Controlled Atmospheric Stunning (CAS) (reported for 19 commitments), average transition 54%
Auditing to BCC compliance - reported by one company only, M&S
Retailer Commitments are Vital 
BCC-compliant chicken is now on the shelves of major retailers – M&S in the UK, Carrefour in France and REMA 1000 in Norway. Retailer commitments are essential if we are to galvanise market transition and make higher welfare chicken the industry norm.
We can see how retailers are creating dynamic impetus in the market in both France, where major retailers (ALDI, Auchan, Carrefour, E.Leclerc, Groupe Casino, Intermarché, Système U, Lidl and Schiever) have signed up to the BCC, and in the Netherlands where all the major retailers have signed up to Beter Leven 1-star (broadly in line with BCC requirements) higher welfare chicken – a country that has the highest share of chicken production from slower-growing breeds in Europe.
Creating Building Blocks for Success
Progress has been slower than intended as companies continue to navigate the impact of a difficult external landscape resulting from the COVID-19 pandemic, war in Ukraine, rising inflation, and the continued prevalence of highly pathogenic avian influenza (HPAI).
Despite these challenges, it is imperative that companies continue to work on developing their implementation roadmaps and ongoing building blocks for success to enable a smooth transition at scale when the economic environment improves.
Having a public-facing commitment is an important first step but mapping out a route, and importantly acting on it, is critical to success.
Dr Tracey Jones, Global Director for Food Business at Compassion, comments:
"Higher welfare chicken should be a priority for all food companies. Chickens are sentient beings and deserve a good quality of life as well as a humane end. By using more robust breeds and providing them with better living conditions they can live longer, healthier and more fulfilled lives. It is possible and it's what consumers expect."
"When decisive commitments are taken with collective effort, alongside responsible investment, determined implementation and proactive marketing, these higher welfare standards are not only commercially viable but transformational for the whole sector."
Find out more about ChickenTrack here