Fileni Group, one of the top three chicken producers in Italy, has detailed the progress it has made since committing to introduce the Better Chicken Commitment (BCC) criteria for a proportion of its supply chain. It has also published a timeline for completing its transition by 2026.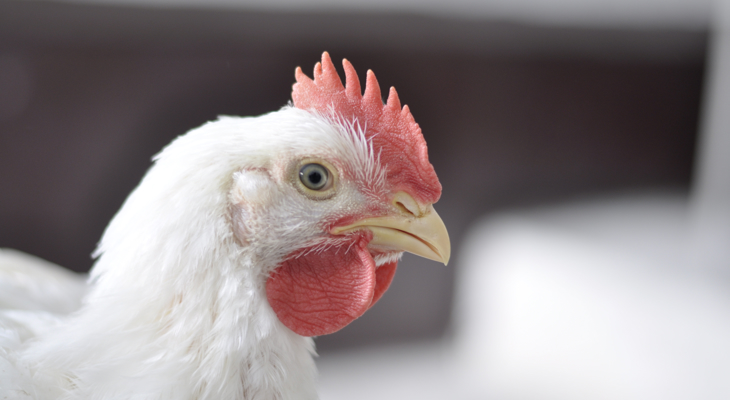 Fileni was the first Italian company to publish a welfare policy for broiler chickens, aligned to the requirements of the Better Chicken Commitment. To date, it is the only producer in Italy with a public commitment to supply higher welfare chicken. 
Fileni's commitments
The company committed to convert 100% of its organic and free-range production to meet the BCC criteria by 2022 - which involved introducing slower growing breeds with better welfare outcomes. It also pledged to convert 20% of its conventional production by 2026. The challenging economic environment over the past two years and the consequences of the conflict in Ukraine have resulted in a one-year extension for part of its commitment, but the transition has steadily progressed, as outlined in its reporting.  
Progress made to date
Fileni's reporting differentiates between the progress made for their organic and free-range supply chains, which will fully comply with the BCC standards by the end of 2023, as well as the proportion of conventional production that the company has committed to convert by 2026.
Fileni is communicating good progress in its organic/free-range production on some of the most challenging requirements of the BCC – it is 96% compliant on use of breeds that demonstrate better welfare indicators, and 100% for Controlled Atmospheric Stunning. It is also reporting progress on these requirements within its conventional production. 
The report includes a timeline for implementing the outstanding BCC requirements by 2026, allowing for a planned and paced transition, and demonstrates Fileni's transparency and improved communication with its clients and consumers.
What are other producers doing?
In the UK, 2 Sisters is the only producer with a public statement outlining its willingness to supply BCC-compliant chicken, and that is reporting on its progress. As detailed in our latest ChickenTrack Report, as of October 2022, more than 20% of its production meets the Better Chicken Commitment requirements.
Other producers with pledges to supply BCC-compliant chicken across Europe include Norsk Kylling in Norway which is reporting 100% compliance with all the BCC criteria, with the exception of specific auditing to BCC requirements.
Galliance in France has a 2024 commitment for 100% of its 'La Nouvelle Agriculture' brand and a 2026 commitment for 'at least 50% of its total volumes'.
Plukon Food Group in the Netherlands, PD Hook (Hatcheries) Ltd in the UK, and LDC in France have also committed to supply BCC-compliant chicken but haven't publicly reported any progress on introducing the BCC criteria.
Dr Tracey Jones, Director of Food Business at Compassion, commented: "It's great to see Fileni's public commitment and progress reporting, especially on breed change, which is vital for chicken welfare. We hope their example will motivate other producers in Europe to follow suit and publicly sign up to the Better Chicken Commitment criteria – and report on the progress of their transition.
"There is a growing need for producers to work with companies to raise the bar for broiler chicken welfare. In the UK alone, over 120 companies have signed up to the BCC and they need producers willing to supply these higher welfare chickens to get transition going at pace.
"We want BCC-compliant chicken to be the baseline consumers see on shelves and in restaurants. M&S has achieved this, working with 2 Sisters on its Oakham GoldTM RSPCA Assured chicken, which now makes up 100% of its fresh chicken offer. Now is the time for all producers to get on board and enable a successful transition to BCC-compliant chicken for all companies committed in the UK."