On 7 July, the Bundesrat (Federal Council) approved the mandatory method of production labelling in Germany that will come into effect in the autumn.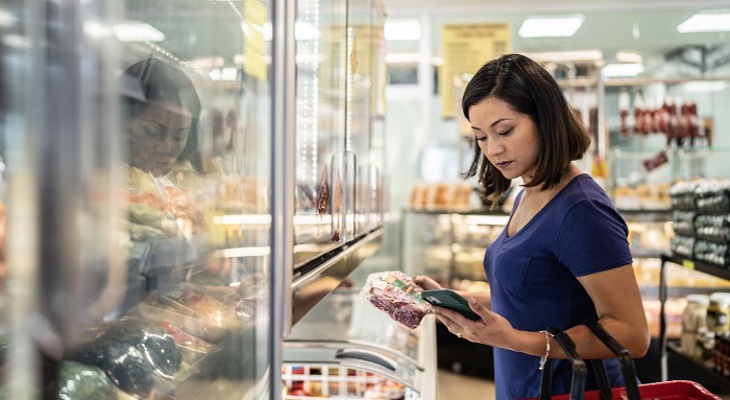 This initiative, called Tierhaltung, initially applies to products from fattening pigs but is expected to quickly extend to other animal species and other players outside the retail sector, such as restaurants and manufacturers. It will make standards of animal welfare more visible and help consumers support higher welfare options.
The German Minister of Agriculture presented the labelling in a short video
A five-level labelling system
The method of production labelling will distinguish five systems: 
Indoor farming

Indoor farming with "more space"

Indoor farming with access to the open air

Farming with outdoor access

Organic farming
The bill also includes a voluntary option for labelling food products from other EU member states and third countries. 
In addition to this federal labelling, Germany has had a private initiative since 2019 called Haltungsform. Eight German retailers adopted this four-level labelling system which includes: indoor farming, indoor farming "plus", outdoor access, and premium. This label is found on pork, poultry, beef and rabbit meat. Operators may continue to use it alongside the Tierhaltung labelling, but they will be required by law to display the federal labelling on food products. 
What is happening on labelling in the UK?
Apart from eggs, which are labelled according to method of production, as in the EU, the UK at present relies on certification schemes such as RSPCA Assured, Red Tractor and The Soil Association, to provide shoppers with some insight into how the animals were reared.
Some retailers also take part in voluntary schemes that show, for example, whether animals were 'outdoor bred' or 'outdoor reared'. Lidl in the UK has introduced its own Method of Production Labelling Initiative called 'Welfare Windows' on its fresh chicken, duck, turkey, pork and egg products.
However, apart from eggs, there is no standard mandatory labelling scheme like the one Germany is introducing, that gives UK consumers the chance to make a more informed choice, whenever they are shopping.
In 2022, the UK Government announced it would hold a consultation on mandatory animal welfare labelling in 2023.
This followed a 'Call for Evidence' that the Department for Environment, Food and Rural Affairs (Defra) ran in 2021, and which Compassion responded to with detailed evidence about the benefits for farmed animals, consumers and higher welfare farmers of mandatory method of production labelling. This was submitted, along with 84,000 signatures from Compassion supporters.
Sadly, on 17 July 2023, Defra informed Compassion that it had dropped its plans to hold a consultation, saying it does not consider the time is right to consult on proposals to reform labelling for animal welfare.
Current labelling of meat and dairy products is often unclear and misleading. Labels may show idyllic images of the countryside, despite the fact that around 70% of UK farmed animals are reared in intensive systems, and there is no obligation to state on the packet how the animals have been treated. As a result, consumers simply don't have the information they need to avoid factory farmed products.
James West, Compassion's Chief Public Affairs Manager, commented: "The Government's disgraceful U-turn could leave shoppers in the dark and animals suffering behind vague, even misleading food labels. For years, we have called for meat and dairy products to be labelled, like eggs, by method of production – helping shoppers make informed choices. Since 2004, eggs have been labelled to state how hens are housed and now, the majority of the UK's hens live cage-free. So, extending welfare labelling could be a huge step towards transforming the lives of millions more farmed animals, and this should clearly be seen as a priority.
"The UK Government needs to honour its commitment to hold a consultation on mandatory labelling in 2023 and listen to the evidence about what this would mean for the welfare of farmed animals and the empowerment of consumers."