We warmly welcome confirmation of a Bill to ban live animal exports, detailed in today's State Opening of Parliament (7th November) in London.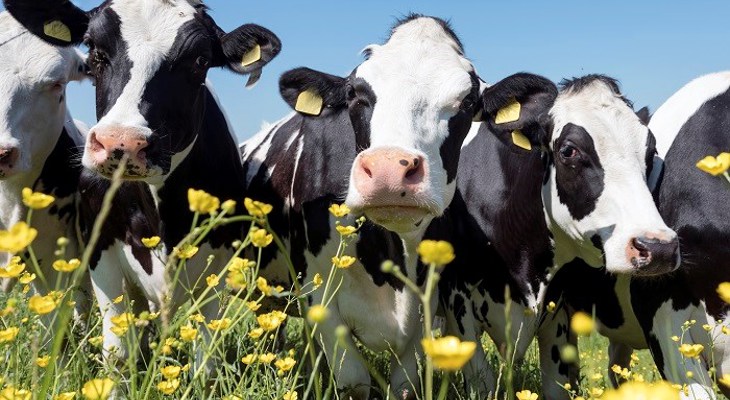 The Animal Welfare (Livestock Exports) Bill will be introduced to Parliament this session and encourage the Government to ensure it passes quickly into law.
This Bill will deliver on a longstanding Government commitment to end the live exports of animals from Great Britain for slaughter or fattening.
A long and hard-fought campaign
We have been campaigning against this unnecessary trade for over 50 years. Live exports see animals crammed into vehicles on long, stressful journeys causing them to suffer from exhaustion, dehydration and even death.
In May this year, the Government reneged on its manifesto promise to deliver a live exports ban when it dropped the Kept Animals Bill.
Since then, we've been keeping up the pressure, urging the UK Government uphold their promise to ban the trade. In September, with the support of our wonderful Patron, Dame Joanna Lumley, we submitted over 95,000 signatures to 10 Downing Street, calling on the Prime Minister to show true leadership for animals and ban live exports.
Very welcome news
On hearing news of the Bill, Dame Joanna said: "This is absolutely marvellous news. Now the Government must deliver and ban the archaic practice of transporting live animals on long and arduous journeys overseas for slaughter or fattening once and for all.
"Exporting live animals is utterly unnecessary. They suffer enormous stress, exhaustion, dehydration and overcrowding. We have seen a series of broken promises from Government on this subject over the years so this is very welcome news. This Bill must now be passed as a matter of urgency."
Swift progress now needed
James West, our Chief Public Affairs Manager, added: "This is the first King's Speech since Rishi Sunak became Prime Minister last October and we are really delighted he is taking the opportunity to address this issue.
"Compassion and our supporters have relentlessly spear-headed this campaign for over 50 years. Over the past year we have applauded other countries such as New Zealand and Australia as they have pledged to ban or phase out the trade, so we are delighted the UK is finally back on track to ban this practice once and for all.
"We congratulate the Government on including this legislation and it is vital that the Animal Welfare (Livestock Exports)Bill is quickly introduced to Parliament so it can be passed and implemented well before the next general election."