Compassion's Cage-Free Award celebrates leading food companies that are taking the momentous step of ending the use of ALL cages across their supply chain.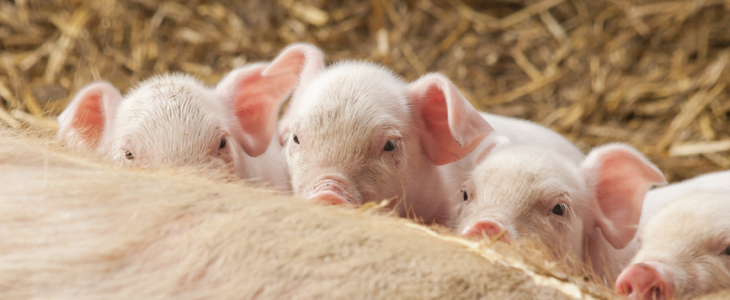 Around 700 million farm animals are still confined in cages every year in Europe alone, which is why caged production is the focus of Compassion's 'End the Cage Age' campaign, aimed at ending the use of all cages in EU farming.
Following the highly successful Compassion led European Citizen's Initiative to 'End the Cage Age' – in collaboration with 170 NGO's and securing 1.4 million verified signatures – on 30th June, the European Commission made a historic landmark decision to end the use of caged systems in livestock production by 2027.
Cages represent the worst elements of intensive farming. They constrict and confine animals, preventing them from displaying their most basic natural behaviours, resulting in poor welfare standards.
Alternative production systems that meet the welfare needs of farm animals do exist and we believe the removal of cages from farming systems will signal a better future for the animals that produce our food.
2020 Cage Free Award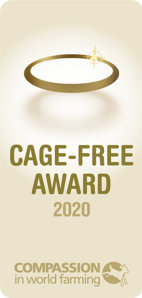 The Cage Free Award requires companies to commit to ending the use of cages for laying hens, quail, rabbits and ducks, as well as stalls and farrowing crates for sows, for their full range of fresh, frozen and ingredient products.
In 2020, Coop UK received the Cage Free Award in recognition of the retailer's efforts to support cage free farming, and in particular, working with their supply chain partners Winterbotham Darby, to drive higher welfare production through the removal of confinement systems for sows in their continental meat supply chain in Italy, Spain and Germany.
In 2008, Coop UK received a Good Egg Award for making a cage free commitment across its shell and ingredient eggs.  In 2018, the retailer received a Good Pig Award for its higher welfare fresh and frozen pig meat, announcing in July 2018 that all its own brand pork, bacon, sausage, gammon and ham was sourced from 100% outdoor-bred pigs on RSPCA Assured Farms. 
In 2020, Coop UK were recognised for their commitment to improve the welfare of sows in their continental meat supply chain which includes the removal of sow stalls, the introduction of free farrowing and the use of manipulable materials throughout life. 
This action will drive positive change in continental meat production and demonstrates the type of leadership shown by previous Cage Free Award recipients:
Ella's Kitchen (UK) - 2019 
Waitrose (UK) - 2017
Marks and Spencer (UK) - 2017
Pret (global) - 2017
Whole Foods Market (US) 2017
Jamie Oliver Group (global) - 2017
Find out more about the criteria of the Cage Free Award here.