Compassion's Sustainable Food and Farming Awards recognise businesses that are taking steps to produce higher welfare meat, dairy and eggs in ways that protect, improve and restore wildlife and the environment. Read the full criteria for the award here.
Compassion was inspired to introduce a Sustainable Food and Farming Award following its 2017 Extinction and Livestock conference that brought together the worlds of animal welfare, conservation and the environment. 
2021 Sustainable Food and Farming Awards
The 2021 Sustainable Food and Farming Awards were judged by a panel chaired by Compassion's CEO, Philip Lymbery, and included Graham Harvey, agricultural journalist and previous story editor of the long running BBC radio drama The Archers. 
There are two categories for this award – the small producer or farmer, and the corporate/large food business award.
Small Producer Award 2021

The winner of the small Producer category was Lynbreck Croft, a multi-enterprise food producing business that is firmly rooted in farming with nature and high animal welfare principles. 
Owners Lynn Cassells and Sandra Baer now produce a diverse and delicious range of food from eggs to pork, beef to honey, as well as added value meats and charcuterie all of which are prepared and butchered on site. 
Recognising that land and animals are our most valuable and essential assets, Lynn and Sandra use regenerative grazing principles, prioritising soil health with a goal to increase biodiversity. 
They have planted 30,000 native trees and choose animals that are suited to the UK climate and natural forage. 
As well as selling directly to the community, Lynbreck also offers tours and courses to encourage and educate others in the benefits of small-scale farming producing high quality food to high animal welfare standards while respecting the natural capacity of the land.
Lynbreck Croft owners, Lynn and Sandra said: " We have always been committed to producing the best food we can where high animal welfare and positive environmental impact sit at the core of what we do. We are so delighted to win this award."
Read more about Lymbreck Croft here.
Corporate Award 2021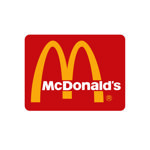 The Corporate category of the Sustainable Food & Farming Award celebrates companies that can make positive change on a large scale, both to the animals in their supply and to the wider environment. 
This year McDonalds UK & Ireland was the worthy winner of the corporate award for their Regenerative Beef Project, which aims to demonstrate the benefits (environmental, ethical and economic) of an Adaptive Multi-Paddock (AMP) grazing approach, with the ultimate goal of developing a roadmap towards a commercial regenerative beef farming system. 
Harriet Wilson, Agriculture and Sustainable Sourcing Manager, McDonald's UK & Ireland said: "We are incredibly proud to be working on this ground-breaking project, alongside our brilliant partners FAI Farms, and the impact it could have on the UK beef industry.
"The project presents a real opportunity to explore the ways in which we can futureproof the industry and drive more resilient production, to ensure our future beef supply contributes to a sustainable food system where people, local communities, animals and the planet can thrive."
Read more about the project and watch the video here
Special Recognition Award 2021
This year, Compassion also presented a Special Recognition Award in this category to Hollis Mead Organic Dairy - an organic farm specialising in high quality organic milk and food sold directly to the public 'while enhancing the environment for wildlife'.
Based in Dorset, Hollis Mead's organic herd of British Fresian crosses are grass fed on organic pastures and only milked once a day with their milk sold via 14 vending machines across Dorset, Devon and Somerset. 
Having planted over 15 miles of hedges over the years, wildlife is flourishing, and soil health has also improved dramatically on the farm. 
Hollis Mead encourages the public to visit the farm to help close the information gap between what we eat and where it comes from.