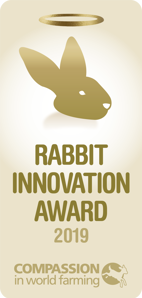 Through our Good Farm Animal Welfare Awards programme, Compassion engages and rewards market leading food companies for their current policies or commitments that result in positive impacts on farm animal welfare in their supply chains.
Rabbits are the second most farmed animal in Europe. Over 1.2 billion are slaughtered globally each year and barren-caged housing is widespread.
In 2019, Compassion was delighted to recognise 'Eleveurs et Bien' with a Rabbit Innovation Award, for developing a cage-free system for rearing rabbits for their commercial brand Lapin & Bien.  
Eleveurs et Bien is a joint partnership between three major players that represent 60% of the French rabbit industry - CPLB Groupe CAVAC, TERRENA and LOEUL & PIRIOT – who all joined forces to launch the project in June 2019.
The new housing system transforms a conventional farming system into a new concept which is in line with consumer concerns around animal welfare. The rabbits are housed in large pens which feature a burrow-style area, allowing them to hide and rest.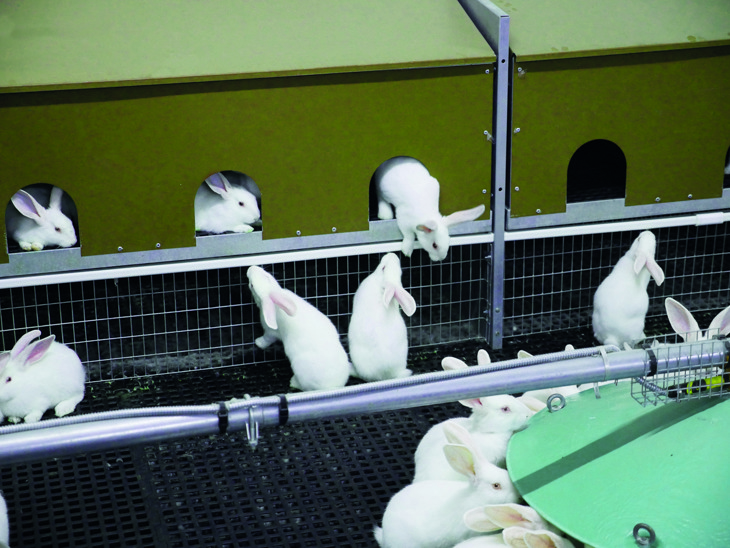 The new commercial brand Lapin & Bien will be available in store from January 2020, and their ambition is to convert 25% of their current production to this higher welfare system by 2025 to meet the growing demands of the market for higher welfare rabbit production.