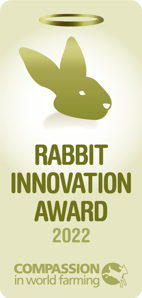 Through our Good Farm Animal Welfare Awards programme, Compassion engages and rewards market leading food companies for their current policies or commitments that result in positive impacts on farm animal welfare in their supply chains.
Rabbits are the second most farmed animal in Europe. Over 1.2 billion are slaughtered globally each year and barren-caged housing is widespread.
In 2022 Compassion was delighted to award two companies that are leading the way on cage-free rabbit production for meat rabbits.
BreFood (DE) Rabbit Innovation Award 2022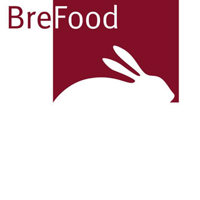 BreFood in Germany - with producers who are leading the way in cage-free rabbit production in China – received a Rabbit Innovation Award for their innovative cage-free rabbit rearing systems with permanent access to wintergardens, where rabbits have the choice to go outside in an enriched outdoor patio area to enjoy fresh air and sunlight.
For more than a decade, rabbit welfare has been at the center of our business model. As early as 2012, we have worked with universities, certification institutes and animal welfare organizations such as Four Paws and CIWF to introduce a ground-reared keeping system that restored the trust of the consumers and the industry when it came to rabbit meat.
Today, as the market leader in Germany, we work with almost all the major retailers to provide customers with high-quality meat raised in an animal-friendly way. To this day, our Rabbit Care standard is the role model in the market.
But we also see it as our responsibility to be leading the way and keep raising the bar. With our new Rabbit Care Premium keeping system, we've worked with our long-term partner in China to provide our rabbits with permanent access to generous outdoor areas, where they can enjoy fresh air and sunlight at their convenience. A keeping system of this kind and at this scale is one-of-a-kind at the moment. We are proud to be partnering with retailers who are just as passionate about animal welfare as we are, putting it in the center of our joint business practices.
Petar Perkovic from BreFood
Wisium (FR) Rabbit Innovation Award 2022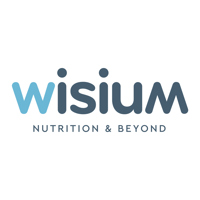 Wisium in France is a brand of ADM, a leading international company specialising in animal feed and nutrition. Over the past few years, Wisium has developed an innovative cage-free rabbit rearing system called Lapety WELLAP.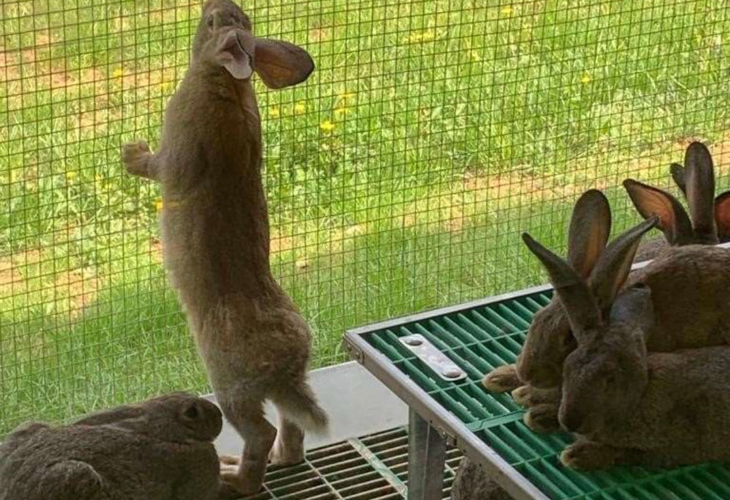 Rabbits are reared in large pens with permanent access to a winter garden, and are provided with increased space allowance, natural light, and enrichment such as platforms, hiding places and gnawing materials.
Wisium, the leading service company in animal nutrition, is very pleased to receive its 3rd Innovation Trophy for this new alternative to the cage: WELLAP. This concept is based on the nutrition and ethology of rabbits on the ground and is accompanied by services for the implementation of new projects for breeders who wish to meet societal expectations in terms of animal welfare.
This trophy is recognition of the relevance of WELLAP for the general public and of its ability to respond to changes in citizens and consumers. A big thank you to CIWF for crowning this major innovation for the rabbit farming profession!
Chantal Davoust, Rabbit Manager for Wisium