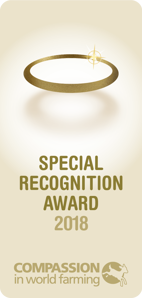 A Special Recognition Award is given to a company for outstanding innovation, leadership, commitment or achievement in farm animal welfare through work in which Compassion has been closely involved.
This year, UK-based Winterbotham Darby was awarded Compassion's Special Recognition Award which is kindly supported by the Sir Peter O'Sullevan Charitable Trust. 
Since 2014, Winterbotham Darby has been working closely with Compassion to promote higher welfare practices in the pig sector across continental Europe.
They have developed a unique Gold, Silver, Bronze (UKAS accredited ISO:17065) animal welfare certification scheme for their meat suppliers which is driving welfare improvements and helping to secure cage-free commitments across their European supply chain.
The scheme has already shown promising results, particularly in countries like Italy and Spain - not known for their higher welfare credentials – where their suppliers are leading the way on free-farrowing systems in their countries.
Thanks to the work of Winterbotham Darby and its suppliers, indoor free-farrowing is becoming a commercial reality in European speciality cured pigmeat. Their huge investment and commitment is a major step forward for pig welfare in the Continental meat sector.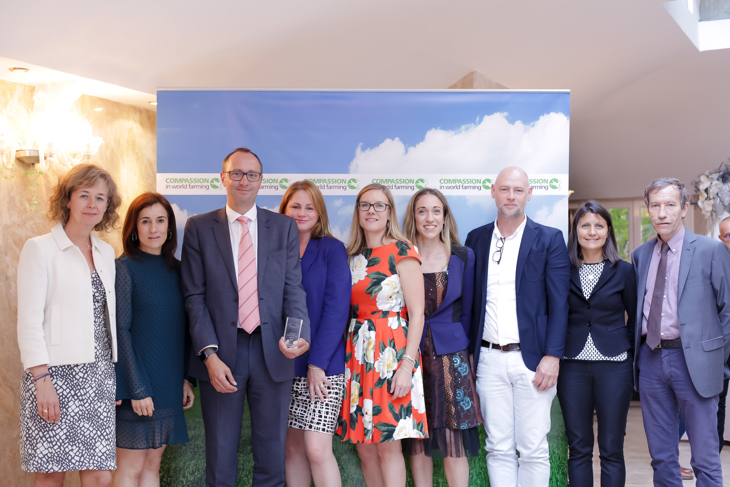 David Houghton, Technical Director at Winterbotham Darby explained how important animal welfare is to them: "There has never been a more important time for animal welfare within the food industry due to increasing pressure and demands from the market.
Animal welfare is not just significant from an animal health or ethical perspective, it plays such an important role in product quality, sustainability of farming and indeed human health. At Winterbotham Darby we recognise the importance of animal welfare and that is why it is a key strategic part of our organisation be it today or in the future."
Watch the video of Winterbotham Darby receiving their prestigious award at the ceremony...