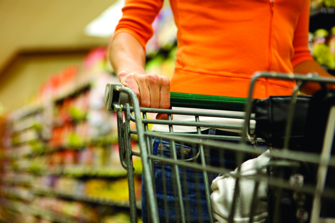 Our biennial Supermarket Survey scores and ranks supermarkets on their policies, performance and overall approach to farm animal welfare.
Based on results from the survey, we recognise retailers that are leading the way in performance, innovation and marketing on farm animal welfare through our Retailer Awards.
Companies participating in the Supermarket Survey are automatically considered for the Retailer Awards.
2022 Retailer Awards
Our latest Retailer Awards were presented at the 2022 Good Farm Animal Welfare Awards held on 15 June in London.
Carrefour became the first major retailer in Brazil to be awarded for driving better standards for laying hens.
They not only received a Good Egg Commendation for their cage-free egg commitment, but also scooped this year's Best Retailer Marketing Award for their in-store marketing campaign promoting the welfare benefits of cage-free eggs - a move which will undoubtedly bolster the cage-free movement in that region.
Waitrose & Partners won this year's Best Retailer Innovation Award for developing and implementing the first Qualitative Behavioural Assessment App to measure the emotional wellbeing of animals in the drive to continually improve their quality of life.
They also achieved overall Best Retailer Award for the fourth consecutive year.
The next Retailer Awards will be presented in 2024.