Published 07/12/2015
BIT's 6th World Gene Convention 2015 was held in Qingdao city, China, on 13-15 November, with the theme of 'More Advanced, More Healthy and More Safety'.
Over 200 people from more than 20 countries participated at the event, discussing topics relating to the gene industry, agriculture and food production and molecular medicine.
Compassion's Chinese Ambassador, Jeff Zhou, was invited to speak on the topic of 'Humane Sustainable Farming and Animal Welfare', with a special focus on 'Food Safety, Security and Quality'.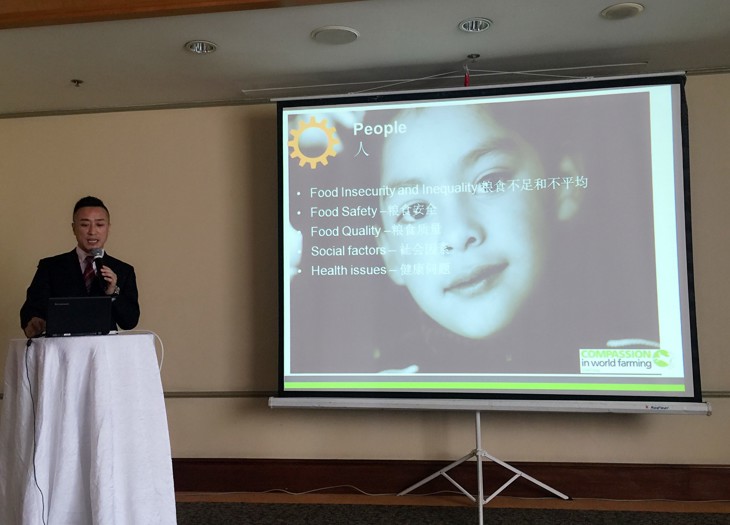 Jeff said: "It is always very interesting to talk to people from different fields and backgrounds and to communicate the importance of animal welfare in the big picture of the world's sustainable development."
"With the world population increasing fast, we can't just rely on technology to produce more to solve the problems of food security and food safety. We also need to look back and find out what can be done better to release the pressure, such as reducing food waste and overconsumption, especially in developed countries."
Next year, WGC-2016 will be held in Shanghai on 3-5 November 2016 and Jeff has been invited back to help organise and chair a similar session to continue to communicate this message to more people around the world.