Daniel Ryle, Fish Engagement and Research Officer, Food Business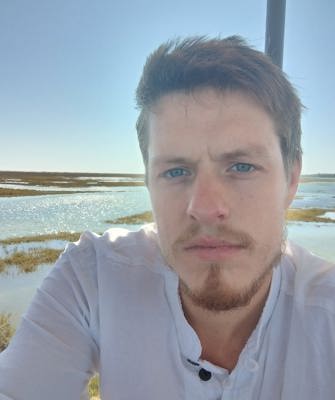 Daniel graduated with a BA in International studies in 2014. He then went on to study sustainable aquaculture at the University of St Andrews in 2017, graduating with an MSc in 2021. His end of course dissertation studied the feasibility of establishing regenerative integrated multi-trophic aquaculture production in the geographical context of protected coastal wetlands. 
Following this, Daniel worked for two months at a seabass and seabream hatchery in northern Spain. He then took on an internship in Switzerland, working at a perch and zander recirculating aquaculture hatchery, and associated recirculating grow out farms. 
Daniel also worked for a year on a flow-through rainbow trout farm on the River Test in Hampshire, as part of a 2-person team raising rainbow trout to a harvest size of 3kg.
Daniel joined Compassion in August 2023, bringing knowledge and experience, as well as passion and drive, to help push the aquaculture industry to become more environmentally friendly, and more compassionate regarding animal welfare. 
E-mail: Daniel.Ryle@ciwf.org