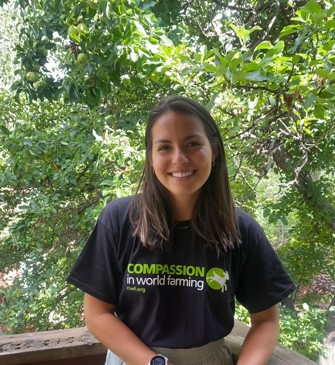 Jenna Bensko - Food Business Manager
Jenna is a Food Business Manager with the Compassion in World Farming U.S. team. She has an M.S. in Food Science and Human Nutrition from Colorado State University and a BSc in Nutritional Sciences from Cornell University. During her graduate program, Jenna studied the social and environmental impacts of restaurant menus and the sustainability of restaurant Corporate Social Responsibility reports. She is particularly interested in improving the sustainability and equitability of food systems through system level changes.
Hailing from Colorado, Jenna loves to run on the local trails, spend time with her rescue dog, and host pizza nights with her friends and family.
Email: jenna.bensko@ciwf.org