Julia Johnson, Head of Food Business, USA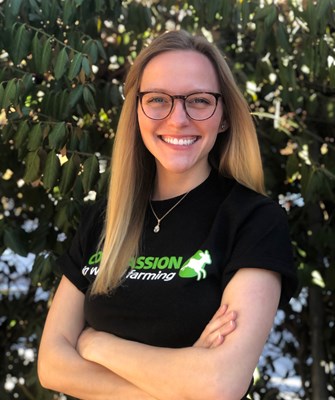 In her role as Head of Food Business, Julia Johnson works with major U.S. food businesses, supports strategy development, and manages the production of food business assets, all with the central objective of driving improvements in farm animal welfare and environmental sustainability in our food system.
Julia is particularly interested in regenerative agriculture, transitional farming, and ensuring biodiversity in our ecosystems.
Julia holds a Master of Science in Anthrozoology from Canisius College, a Master of Divinity from Yale University, and a Bachelor of Arts from Michigan State University.
Outside of her work with Compassion, she is an equestrian at heart and lives in Michigan with her family and paint horse.
E-mail: julia.johnson@ciwf.org